For the third year, 7 Generation Games is participating in Giving Tuesday, where businesses and communities come together to give. And we're not just stopping after today – from now through the end of the year, be part of our "Buy One, Gift One" promotion and help us give our games to underserved schools.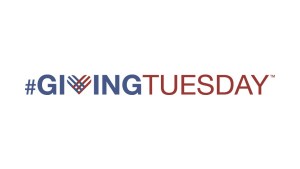 We all know that giving is better than receiving, but what if you could have both of both worlds? Well, your wish is our command.
In honor of Giving Tuesday, we are kicking off our "Buy One, Gift One" promotion. Now through December 31st, any time you purchase an individual game license, we will donate a second game license to a child at a low income school. The same also applies to purchasing a class license or school license. If you have a particular school or library where you would like to gift your donation, please forward a copy of your receipt to info@7generationgames.com so that we can help fulfill your request. Otherwise, we have a list of programs that have signed up and we'll make sure your "gift one" gets put to good use.
So what are our games all about? Check out the full rundown here. Ready to buy your copies? Head on over to our online store!
And because we think generosity should be rewarded, we're extending our Black Friday through Cyber Monday sale through Giving Tuesday, so you can also get 25% off any order by using the code: HOLIDAY25