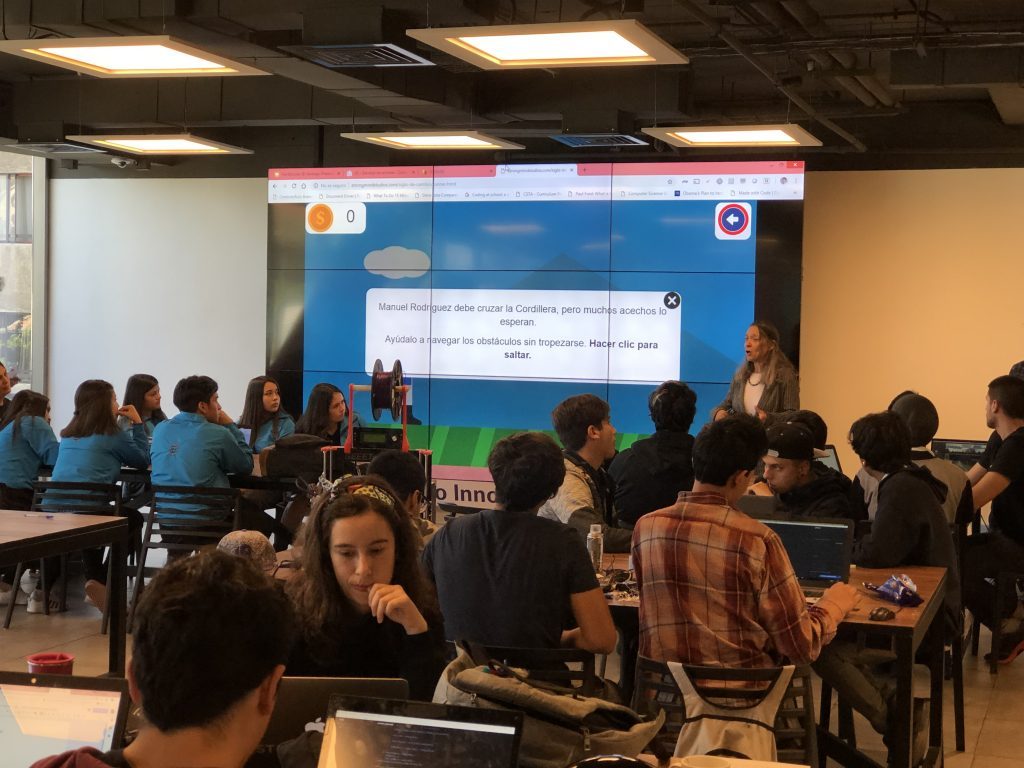 In 7 Generation Games we are constantly concerned about improving the quality of education.
For us, technology is the perfect ally to make changes in the way we educate. Want to collect data on how well your students are doing but don't want to take up EVEN MORE class time with testing? Think about how easy it is to transmit and send data- considering that children are digital natives, constantly surrounded by technology. They can easily and quickly integrate lessons on their phones or tablets into their daily routines.
We are aware of the speed with which technology changes, nowadays. Using a PowerPoint presentation is not as striking for students as it was a couple of years ago. That's why we have created games with the latest technological advances such as the use of Augmented Reality.
Counting by two languages AR and Math: The Universal Languages AR, are our two totally free games that use Augmented Reality (AR) technology.
Think about 5 advantages that this type of technology offers for education:
Textbooks would improve their level of interactivity, allowing students to visualize objects in 3D, integrating exercises in which the student can explore objects from all possible perspectives such as the basic principles of anatomy, engineering artifacts or works of art that could be see from different angles.
Augmented reality can be applied to learning information about specific physical locations, in which teachers, students and families can create itineraries, scenarios and experiences based on geolocation.
AR requires students to be active learners. They can't sit there. At a minimum, they need to move the device, often, getting up and moving themselves to find the correct images or "target" to make the augmented reality come to life.
Another advantage of using augmented reality is its integration with various curricular areas such as mathematics, science, physical education, languages, knowledge of the environment, among others. Check out our 10-minute lesson plan on using a free AR app in a scavenger hunt.
For e-learning, it can be integrated into on-line courses or through the incorporation of virtual games based on gestural recognition and geolocation.
Source: maseducacion.aptitus.com
Download and learn with augmented reality!