Note: (8/13/2021) The AR apps that are under construction at the moment are "Counting by Two Languages" for Android and iOS and "Math the Universal Language Lakota" on Android. They'll be back soon!
At 7 Generation Games, we want to use Augmented Reality (AR) technology with math. In our AR games, children see numbers come to life! They can also listen to the pronunciation of each number in English and Spanish, along with their writing in both languages ​​too.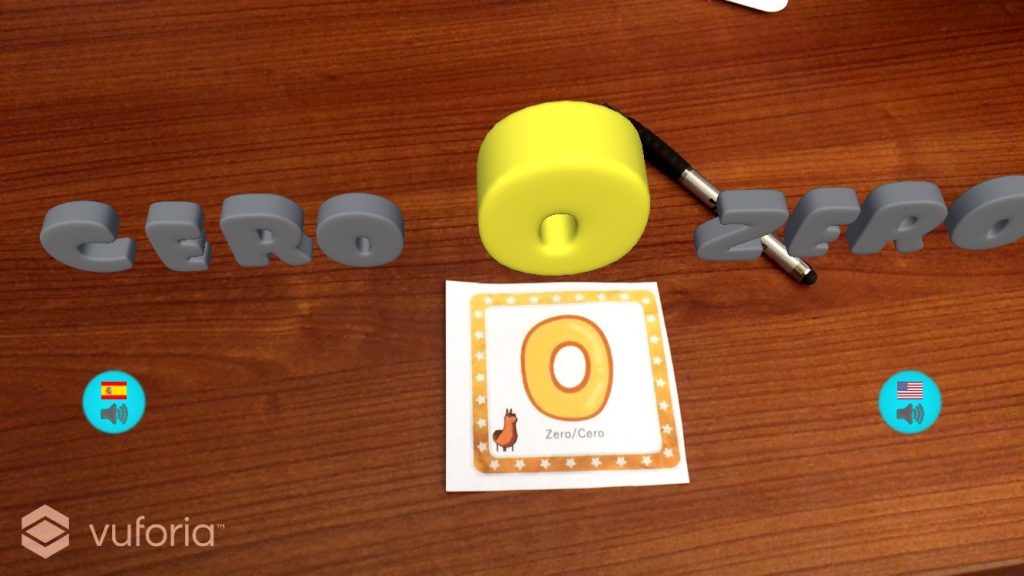 Nowadays speaking more than one language opens many doors, especially in the workplace as we are increasingly living in a more globalized world. If we want our children to have more opportunities outside the local barriers (and many times inside barriers too), we need to encourage them to learn a second or third language.
In order to play this game, you just need to download the app (find the links in the following paragraph). Once inside the app, register your email and you'll get the printable AR cards.
Then just point the camera (from the app) at the AR cards and see how the numbers appear.
You can get these games FREE for Android and iPhone/iPad. Click on the icons below.
Counting By 2 Languages AR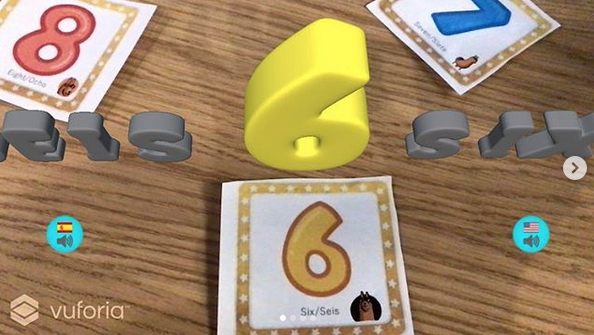 Our first app for pre-school age and up teaches counting in English and Spanish. Kids will love seeing virtual numbers pop up in their real world in this new app from 7 Generation Games and Strong Mind Studios. Bring numbers to life in two languages in this interactive augmented reality app!
| | |
| --- | --- |
| Recommended Ages | 4-7 |
| Math topics | Counting |
| Languages | Spanish/English |
| Available for | iPhone, iPad, Andorid |


Math: The Universal Language AR
| | |
| --- | --- |
| Recommended for | 3-5 grade |
| Math topics | Multiplication |
| Languages | Spanish/English |
| Available for | iPhone, iPad, Andorid |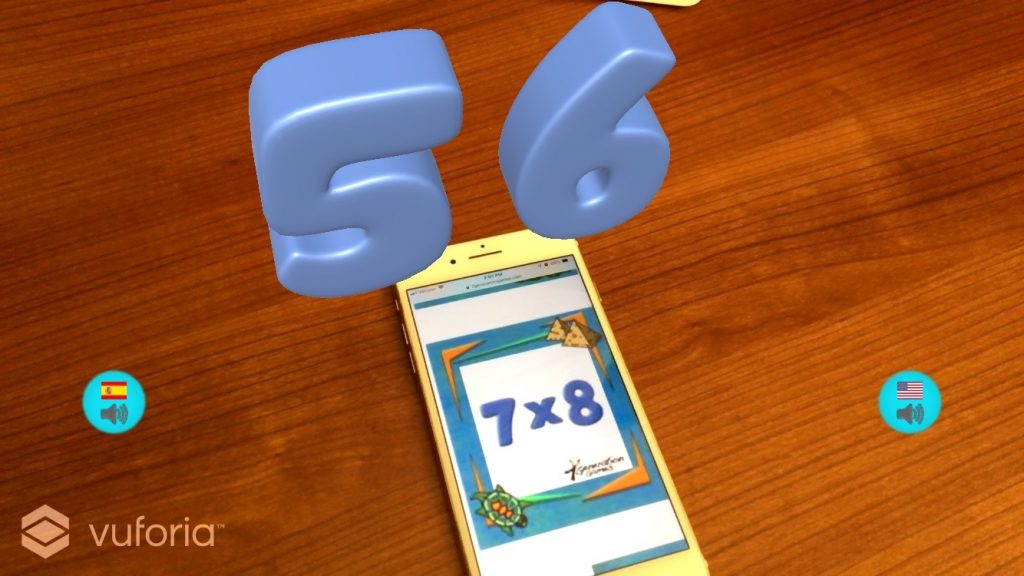 Watch as commonly confused multiplication problems solve themselves! Forget about boring flashcards. Simply hold the app over the game cards (provided via a free link within the game), and see the numbers and problem solutions appear as 3D images.