What is Augmented Reality?
Note: (8/13/2021) The AR apps that are under construction at the moment are "Counting by Two Languages" for Android and iOS and "Math the Universal Language Lakota" on Android. They'll be back soon!
When we talk about augmented reality, we refer to the combination of virtual elements with which we can interact in real-time and space through a screen that allows you to visualize them, that is, through a smartphone, tablet or computer.
Some benefits of using augmented reality in education are:
They serve to deliver informative content in a fun way.
It favors interaction and participation in classes thanks to combining virtual visual elements.
It can be used to project virtual elements without the need for internet access.
It allows us to exemplify and know complementary information in texts and/or static images.
Encourage students to learn through play.
These are some of the reasons why Strong Mind Studios in collaboration with 7 Generation Games, created augmented reality apps that teach how to count in English / Spanish and multiply.
Today we want to introduce you Math: The Universal Language, which as its name says – Mathematics the universal language – will help you motivate your students to learn with the use of technology.
Make math fun! Bring numbers to life in English and Spanish using this augmented reality app to practice multiplication and learn numbers in two languages! Kids will love seeing virtual numbers pop up in their real-world in this new app from 7 Generation Games and Strong Mind Studios. Watch as commonly confused multiplication problems solve themselves!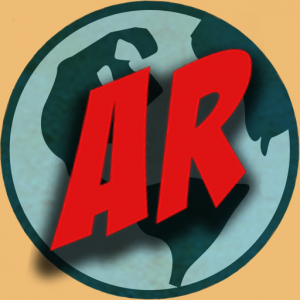 Recommended Grades 3-5
Math: Multiplication
Languages: Spanish and English
Forget about boring flashcards. Simply hold the app over the game cards (provided via a free link within the game), and see the numbers and problem solutions appear as 3D images. Cards can either be printed or used on a second device.
Press on the language button to hear the numbers and multiplication problems said and solved aloud in English or Spanish.
Plus, cards include a few extra 3D bonus scenes with fun, interactive surprises.
Math: The Universal Language NT is a great way to get kids excited about math fundamentals and learning a second language! It's two languages, four times the fun in this bilingual educational app.
DOWNLOAD THE APP HERE