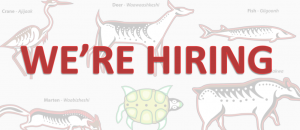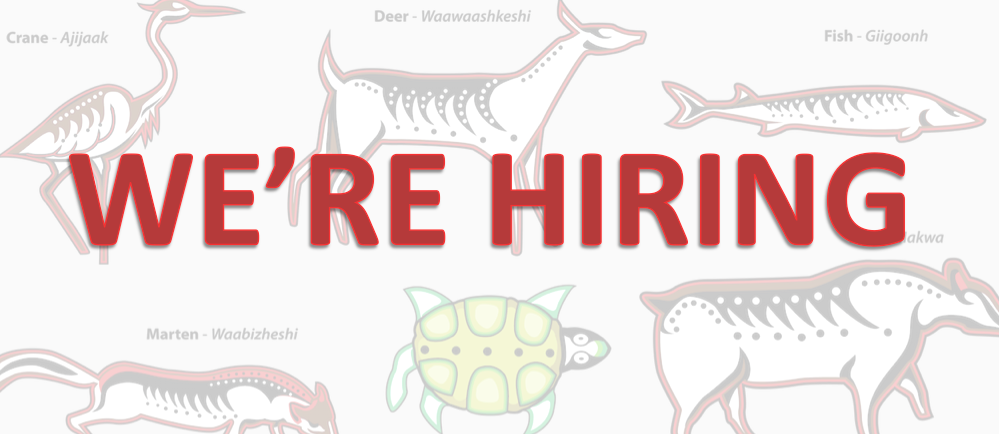 Being a starving artist is overrated. Why not come work for us, create art and get paid? 7 Generation Games is looking for an art department intern who can commit to 16-20 hours a week.
Our basic pre-requisites:
You have to be reliable. You need to understand that deadlines are absolutely paramount.
You have to be able to work independently/without extensive supervision.
We expect you to give your full effort to assigned projects/tasks.
You have to be able to work in Santa Monica.
You have to have a digital portfolio of artwork for us to view.
NONE of the above are negotiable. If you hit all of those, keep reading.
Here's our official internship listing:
7 Generation Games, an educational video game startup, is looking for a reliable and motivated art department intern to work 16-20 hours per week. This is a PAID internship at $10-12/hour. This will be a hands-on position where you will be creating original artwork that goes into our games and supporting materials.
Position would start ASAP. We're looking for someone to commit for four months, but often our interns end up staying longer.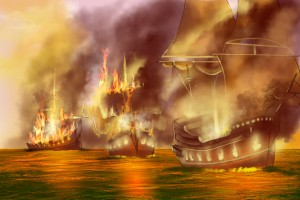 Overview
The internship will involve creation of original artwork for 7 Generation Games. The ideal candidate will also possess animation skills, but applicants without animation skills will be considered.
Primary Required Skills
Ability to create original 2D animations as layered Photoshop files.
Ability to create artwork based off of photos, historical works and other existing sources as well as to create original characters and scenes.
Ability to communicate with and work as part of a team. Intern will be working closely with 7 Generation Games art and narrative team staff.
Secondary Desired Skills
Ability to create original 3D animations.
Ability to animate artwork – both self-created and created by other members of 7 Generation Games artistic team. (preferred)
Background working in: GoAnimate, iMovie, Blender.
We do not expect applicants to be experts in all of those areas. Any combination of the above desired skills will be considered a plus.
Duties
Create original artwork for 7 Generation Games' games and supplemental resources.
2D artwork (required)
3D artwork (preferred)
Animate artwork for in-game elements and additional resources (preferred)
Work with art director to create a cohesive and consistent look of games.
Collaborate with creative (art/narrative) and technical teams in support of 7 Generation Games.
Depending on the applicant, other duties may include editing video, creating graphics or animation or other art-related responsibilities.
Intern will work o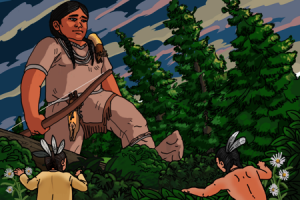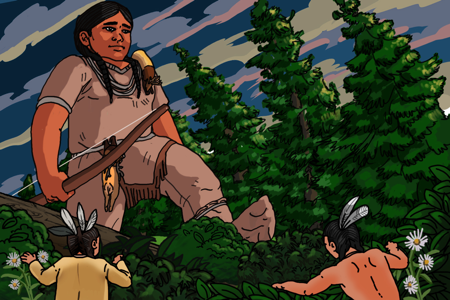 n-site in Santa Monica, two or three days a week.
This is a great opportunity to get hands-on experience in a thriving – and rapidly growing – startup.
We're looking for someone who is able to commit (to both the position and a set schedule) and who is willing to work hard. You will learn a lot. Also, as we mentioned before, you'll get paid, so we expect you to treat this experience as a job.
If you would like this internship for credit, we can work with you to set that up as well. (And we'll still pay you.)
Please note: This internship isn't a guarantee to a full-time position, but when we do add staff the first people we look to hire are our current and former interns — and we are a growing company. (On average, we've been adding one new full-time and two part-time openings every six months)
FYI, please check out our website before you apply so you know a bit about our company. If you want to make a really good impression, download and play through the demos.
Please email resume and briefly explain (300 words or less) in the body of the email why you would be a fit for this position at 7 Generation Games to Maria Burns Ortiz at maria@7generationgames.com. No phone calls please.