Congratulations! It's time for your first promotion. You're going to be a project manager now. This means you need to get all of these people to work together. Not as easy as it sounds!
Options for remote teams
The two major options for "distributed teams" are Gsuite and Office 365. You can pick whichever one you already have on your computer and work with that. If you don't know which one you or your school has
Are you a Google person?
If you or your school use Google apps, go here for links on file sharing, docs and more.
Are you a Windows type?
Go here for links on files sharing, docs and other Office 365/ Windows apps
As a project manager, it's your job to know what everyone else is doing
Understanding software enhancement: Game revisions, bug reporting
Select game to revise or expand (for the Lesson 10 presentation)
Play through the selected game getting all of answers correct
Add to the notes document on the game played and record your observations.
Complete the software enhancement worksheet for game selected – Overview
Deeper dive into game design: Breaking down elements
Play through the selected game getting ALL of answers WRONG (this will take you at least two hours so you may want to split this up in your team)
Add to notes document on game played and record your observations. To help you get started, here are some notes from previous interns.
Focus on an area that needs improvement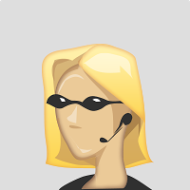 Your mission:
Open the worksheet for your session below.
Go to File and Select MAKE A COPY
Rename your file
Choose one topic from artwork, mechanics, sound and story, and complete a worksheet for that topic
You'll see some examples of worksheets completed by other interns below.
.WORKSHEETS FOR GAME IMPROVEMENT
Super-motivated and want to check out extra games?
Go to the Growing Math games section and see many more games for various devices – phones, tablets and computers. Select a game and submit a review.
If you encounter any issues accessing content on this site or any linked content, please email support@7generationgames.com.