Learn multiplication, division and Ojibwe history. Whether you are teaching English language learners or want a fun app to expand your Spanish vocabulary, Making Camp Bilingual fills the bill.
Packed with videos and activities, like solving division problems with refrigerator magnets, players will improve math skills, learn math terms and earn points they can spend to outfit their virtual wigwam.
and at the touch of a button, all instructions flip between languages, from English to Spanish.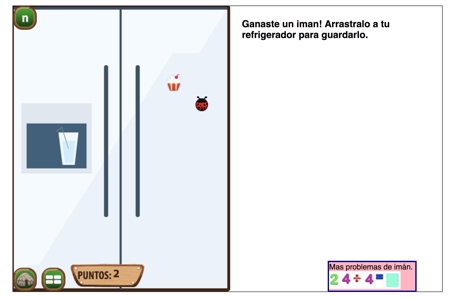 Making Camp Bilingual runs on an iPad or in anything with a browser.
Don't have an iPad but still want games that make you smarter? You can buy Making Camp Bilingual from our online store and it will run in anything with a browser – Chromebooks, Mac, Windows, even Raspberry Pi.