Using 7 Generation Games to Make Teaching Easier
Providing what teachers want and need
What do teachers want? What every teacher wants is for his or her students to learn. That's why they became teachers in the first place.
Every teacher needs more time – more time to meet each individual student's needs, more time to grade assignments, more time to prepare for meetings with parents.
Games made with our software have been integrated into lessons that save teachers time and have been documented to increase student achievement.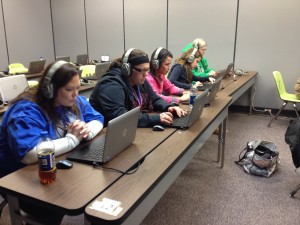 Classroom-ready, standards-aligned lessons you can download for free
Growing Math funded by the U.S. Department of Agriculture, is a resource hub for standards-aligned lessons, games, customizable PPT files and PDFs, educational movies, clipart, standards-aligned pre- and post-tests, curated links to additional online resources and more. All resources are free to use and aligned with the concepts taught in our games. You can download these to teach multiplication, division, fractions or statistics whether you use our games or not. (Why wouldn't you use our games? They're awesome! Thanks to USDA, they're free!)