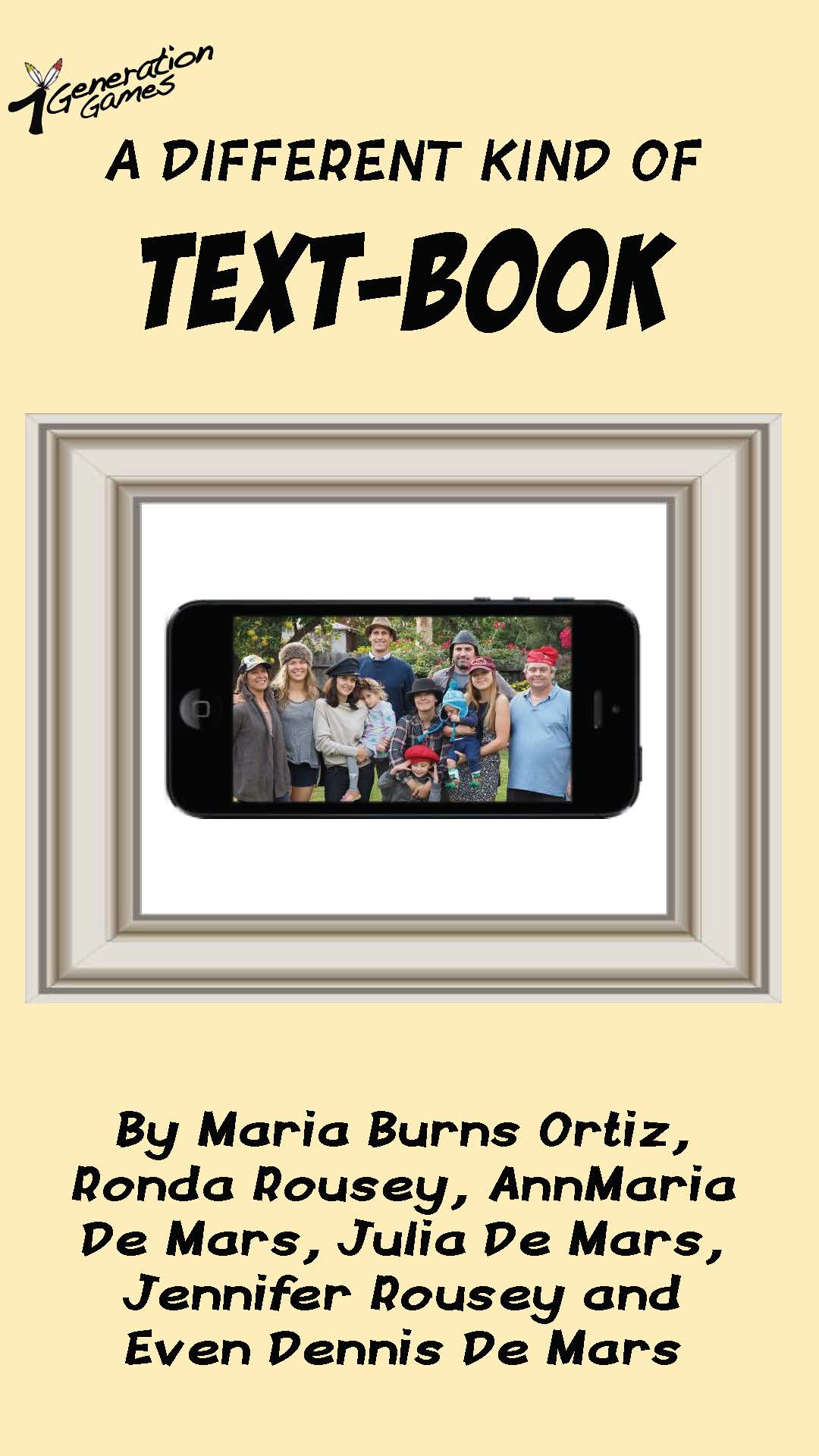 Perhaps your family doesn't rely on group texts to keep in touch. Maybe you get together on weekends for barbecues or meet up at your mom's house for Sunday dinner. In our family, that's just not practical. Why not?
Well, on a typical day for us, Ronda might be anywhere from Colombia, the country, to Columbus, Ohio for the various projects she's juggling. Maria might be in D.C . meeting with government people on something surrounding 7 Generation Games educational video games or in San Francisco trying to convince people to give her money to make those games. Our mom, AnnMaria, could be in North Dakota or Santiago, Chile, visiting schools using the games and probably–make that definitely–complaining about the cold. Julia is likely at school in Boston where she's attending one of the city's 100 or however many liberal arts colleges. Jen, who claims to be the normal one, is in L.A. most of the year, where we all theoretically reside.
So, group texting it is, the 21st century way to keep in touch.

It's a way to share what we're up to and where we're at.

A way to coordinate the wardrobe of a finely dressed monkey.
A way to plan for the apocalypse.
A way to let our mom know we're not dead.
We feel incredibly fortunate that we get to make educational games that will make a positive impact in the lives of kids. That's not to say that every waking minute of building this games is high-fives and sunshine. It's a lot of late nights, swearing and deadlines. But it's also exciting and inspiring. Its not easy, but it's fun.
If you're looking for serious business advice or hidden family secrets, you might be disappointed. If you're looking for a quick FUN and hilarious read, you've come to the right place.