At 7 Generation Games, we don't believe athletic and academic success are mutually exclusive. We think they should be one in the same. Now, we're working with youth sports clubs and programs to make that a reality, we've launched our "Strong Body, Strong Mind" program aimed at kids ages 8-14.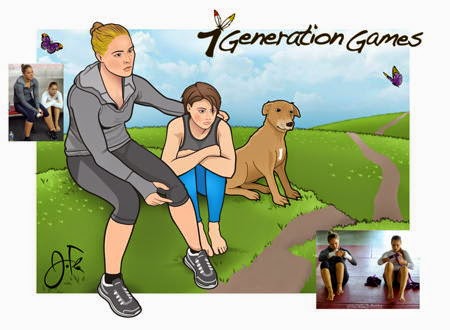 "Strong Body, Strong Mind" is for third through seventh graders who are members of martial arts, strength and conditioning or other sports programs. Participants play their choice of the 7 Generation Games educational games on their iPads, phones or computers. The games teach math, social studies, English and Spanish. Each game takes from one to four hours to complete.
Players who win an entire game receive a certificate of recognition at their gym. A player who completes two games in a month will receive a certificate of achievement. Clubs with 10 or more competitors within a month will make 7 Generation Games "Champions Wall."
Submit a picture of yourself (or if you're a parent, your child) playing our games before or after practice or a game for a chance to win our "Star of Week" – which comes with Internet fame and a cool gift pack.
Every club that signs up will get a welcome pack. Each month, we will send a 7 Generation Games champions' pack to the club with the highest number of participants and with the highest percentage of players who complete at least two games. Champions' packs include stickers, pencils, 7 Generation Games hats and other cool items for the students and, for the instructor, a copy of Winning on the Ground (by our founder, AnnMaria De Mars) or My Fight/ Your Fight (by our co-founder/CEO, Maria Burns Ortiz – with Ronda Rousey).
Clubs can also go head-to-head in "tournaments" against other clubs for special prizes.  
Club managers, coaches or parents can sign up by reaching out to info@7generationgames.com to receive a special club rate to receive access to all of 7 Generation Games for all of their athletes, with the entire program starting at just $99 for the entire year.
Individuals can also get involved. You can get our games here! 

Why a STRONG MIND is as important as as STRONG BODY
Too often the focus on youth sports means that sports becomes the only focus.
It's a reality 7 Generation Games founder and president AnnMaria De Mars saw over and over again in her 30-plus years involved in judo at the most elite level, as an athlete (1984 World Champion), coach and parent (her daughter – Ronda Rousey – has an Olympic bronze and a world silver in judo, not to mention several UFC belts and is now a WWE superstar).
Too many athletes fail to have a fall back plan.
It's a story I encountered too many times in my decade as a sports reporter, which included seven years writing for ESPN.com.
Considering that less than .01% of youth athletes go on to make money from their sport professionally, you don't have to be a statistician to know that the odds aren't likely. (Although, AnnMaria also happens to be a statistician.) It's also the reason behind 7 Generation Games "Strong Body, Strong Mind" program, which will officially launch in New Orleans on April 7 – as 7 Generation Games will be in the Big Easy attending the Wrestlemania 34 festivities.
Why did we decide to merge hitting the gym and hitting the books?
"I saw way too many athletes and coaches neglecting education – and from an early age," AnnMaria explains. "They would spend hours practicing to make sure they got this drill absolutely perfect, but when it came to school work, that was clearly secondary."
"I won a world championship and have a Ph.D. in statistics," AnnMaria often says. "One of these things brought in the money to start a company and live by the beach – and it wasn't the gold medal."
The "Strong Body, Strong Mind" program was developed, not only out of a need AnnMaria saw that many clubs had, but also in response to what she saw a few clubs doing that worked. These efforts included clubs where instructors required students maintain good grades, had "homework time" ahead of practice, were understanding when kids (or parents) said schoolwork came first.
As someone who has spent my entire career either in sports media or educational games, the marriage between athletics and academics made sense to me.
The skills required to succeed are the same – whether you're talking matwork or math: You need a strong foundation. You build on it over time, through hardwork and practice. No one gets it right the first time, but you get back up and you try again.
And most importantly – whether we're talking sports or school – what you see is that the people who end up doing the best, aren't necessarily the ones who had the natural aptitude for it at the beginning, but it's the ones who put in the most time and effort.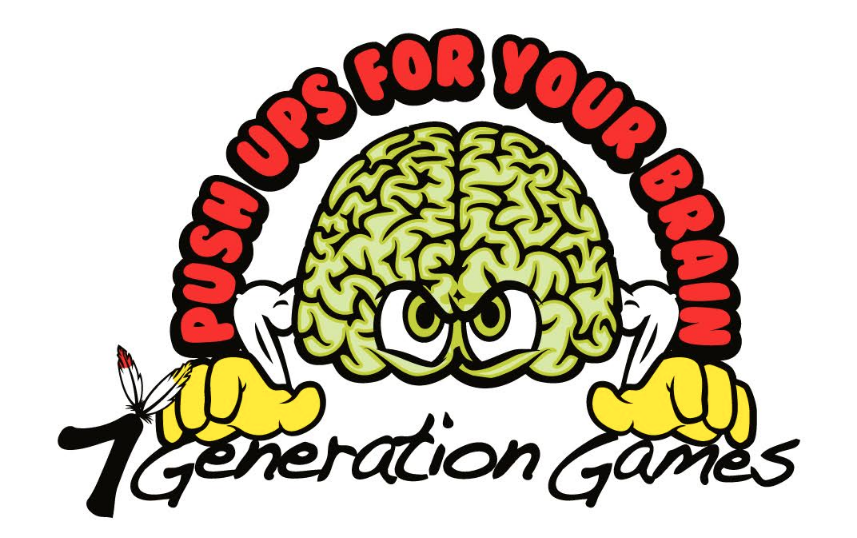 7 Generation Games is hoping to help more athletes, coaches and parents see those parallels.
Plus, let's just say you are in that teeny tiny percentage of athletes that do make it big. How are you going to be able to negotiate a good deal? There's so many stories about athletes who made millions and lost it all. How are you going to oversee that your money is being managed correctly? That's all going to start with understanding math.
Our U.S. launch is just the beginning as the "Strong Body, Strong Mind" program will go global at the end of April with 7 Generation Games as a co-sponsor of the Ruff N Tuff MMA's Caribbean International Open Combat Sports Championships, which will bring together athletes and fans from over 30 countries in Port of Spain, Trinidad on April 28.
Interested in learning more our "Strong Body, Strong Mind" program? Get the details here or reach out to info@7generationgames.com.