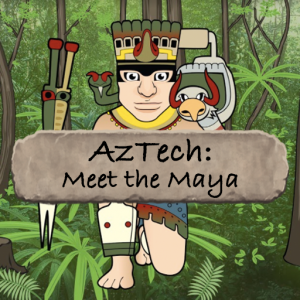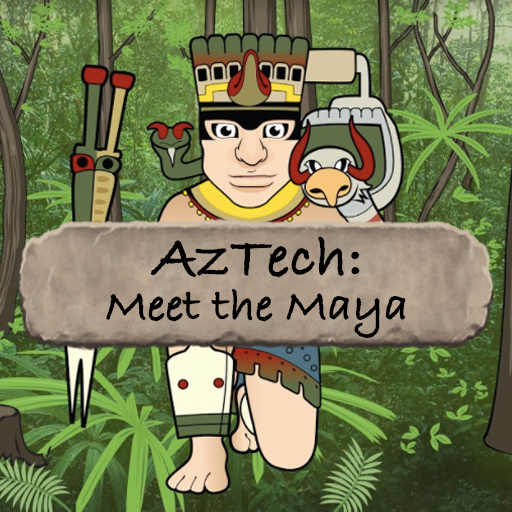 Mr. Gonzalez told you not to touch that book! Now, you're in the Mayan jungle.
⭐Recommended Grades 5-8
⭐Math: Statistics
⭐History: Latin America, Maya
📚AzTech: Meet the Maya – Math Standards
A Mayan god has dragged Jose and Xitlali over 1,000 years in the past and dropped them in the middle of the Mayan empire. Can they combine their knowledge of math and history to survive? Escape jaguars, learn basic statistics, decode secret messages and learn Latin American history.


---
AzTech: Meet the Maya can be played in English or as a bilingual English/Spanish experience. AzTech Games is the FIRST fully bilingual, cross-curricular math adventure game series on the market. Language of instruction is controlled by the player on every single page within the game, including text, audio and video content. For grades 5-8.
Take a look!
💝NOTE TO PARENTS:
AzTech: The Story Begins draws from 7 Generation Games award-winning work, which backed published academic research that shows students who played our games saw math scores on in-game skills improve 30% in 10 weeks – 3x over the control group. This game will help students understand the importance of mathematics as it applies to reality.
Related game: AzTech: The Story Begins, the first part in our bilingual adventure game series – AzTech Games. AzTech: Meet the Mayas is the second part.