There are about 7,000 languages spoken around the world — and they all have different sounds, vocabularies and structures. But do they shape the way we think? Cognitive scientist Lera Boroditsky shares examples of language — from an Aboriginal community in Australia that uses cardinal directions instead of left and right to the multiple words for blue in Russian — that suggest the answer is a resounding yes. "The beauty of linguistic diversity is that it reveals to us just how ingenious and how flexible the human mind is," Boroditsky says. "Human minds have invented not one cognitive universe, but 7,000."
This talk was presented at an official TED conference.
Learning a second language will help you think and analyze situations from different points of view.
The acquisition of a second or third language is a step-by-step process. So let's get started with those baby steps! Start with the basics! We have games that teach numbers in English and Spanish in Augmented Reality!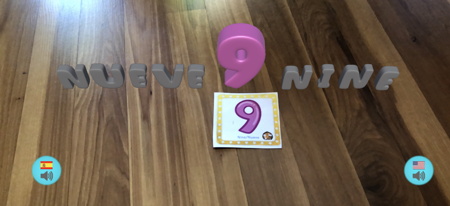 Learn to count in two languages, double the fun with this bilingual and educational app
| | |
| --- | --- |
| Recommended | 4 to 7 year old |
| Math | Counting |
| Language | Spanish/English |
| Runs on | iPhone, iPad, Android |

Then you can increase the difficulty with our app Math: The Universal Language AR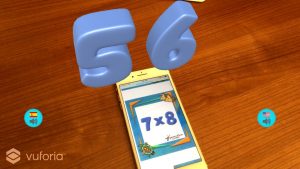 Make math fun! Bring numbers to life in English and Spanish using this augmented reality app to practice multiplication and learn numbers in two languages! Kids will love seeing virtual numbers pop up in their real world in this new app from 7 Generation Games and Strong Mind Studios. Watch as commonly confused multiplication problems solve themselves!  
| | |
| --- | --- |
| Recommended | 6 to 9 year old |
| Math | Multiplication |
| Language | Spanish/English |
| Runs on | iPhone, iPad, Android |

  Finally, we recommend you to test your bilingual knowledge with Making Camp Bilingual: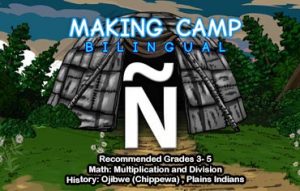 | | |
| --- | --- |
| Recommended | 3-5 grade |
| Math | Multiplication and Division |
| Language | Spanish/English |
| Culture | Ojibwe (Chippewa) |
| Runs on | iPhone, iPad, Andorid, Web |