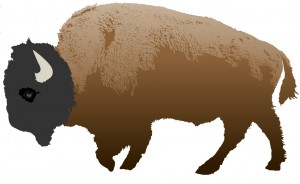 The most frequently asked questions regarding Spirit Lake: The Game having to do with math standards and operating systems/ devices on which the game runs are answered below.
WHAT STANDARDS ARE TAUGHT IN THE GAME?
Spirit Lake teaches multiplication and division in a 3D world. Concepts taught also include number lines, negative numbers, area and perimeter. The standards in the game are usually taught in third and fourth-grade. Click here for the 68 points where standards are taught in the game.
DOES SPIRIT LAKE RUN ON WINDOWS XP OR VISTA?
No. Spirit Lake does not run on Windows XP or Vista (and never will). It does run on Windows 7 and higher up to and including Windows 10 and Windows 10S.
Spirit Lake also runs on a Mac.
HOW DO I GET SPIRIT LAKE ON MY WINDOWS 10S COMPUTERS?
Windows 10S only allows installs from the Microsoft Store. We've got you covered!  You can buy Spirit Lake on the Microsoft Store .
DOES SPIRIT LAKE RUN ON IPADS, IPHONE, ANDROID OR OTHER MOBILE DEVICES?
Not yet. Our plan is to have Spirit Lake running on iPads by the end of 2018. In the meantime, check out our iPad games in the app store.
You can also get Making Camp in the Google Play store.
DOES IT RUN ON CHROMEBOOKS?
Spirit Lake does NOT run on Chromebooks. However, check out Making Camp , which also teaches multiplication and division and does run on ChromeOS .
If you want a 3D adventure game that runs on Chromebooks, check out Forgotten Trail, which teaches fractions, statistics and Ojibwe history. Be aware that it requires fairly high-speed Internet access.
A WINDOW POPS UP ON MY MAC SAYING I CAN'T START THE GAME BECAUSE IT'S FROM AN "UNIDENTIFIED DEVELOPER." WHAT DO I DO?
On Mac computers, newer versions of the OS X operating system require you to give permission to open certain applications the first time you open them. In this case, to launch the game: Control+Click, or Right-Click the game icon instead of Double-Clicking it.
Didn't Answer Your Question?
Our support section provides answers on systems requirements, download and installation, more frequently asked technical questions and game play questions.
May we suggest: many problems can be fixed by downloading the latest version.  If you lost your download link, email us, tell us the email you used when you purchased the game and we'll re-send the link.