Welcome to our 7 Generation Games Book Club! Don't worry, this isn't one of those book clubs where you join, don't finish the book and then have to sit around in a group pretending you read it, debating things like what "the vase of flowers" really symbolized.
The 7 Generation Games Book Club is our newest regular website feature that will review interesting books – whether adult, young adult or children's books – that we've come across in our work at 7 Generation Games. As such, the themes of the books will ultimately be related in somewhat to the themes of our games, tied to Native American culture, Latin American culture, education, video games, who knows, maybe even Chilean history.
If you're like me, always looking for a good book for yourself or your kids, maybe you'll find some titles here you might want to check out.
For our inaugural selection, we went with a children's picture book. This time, we're taking a whole different direction. In our games we like to mix it up from level to level and game to game in our games, so you never know what comes next and kids don't get bored. We figured our book club should be the same way.
The Lost City of the Monkey God
By Douglas Preston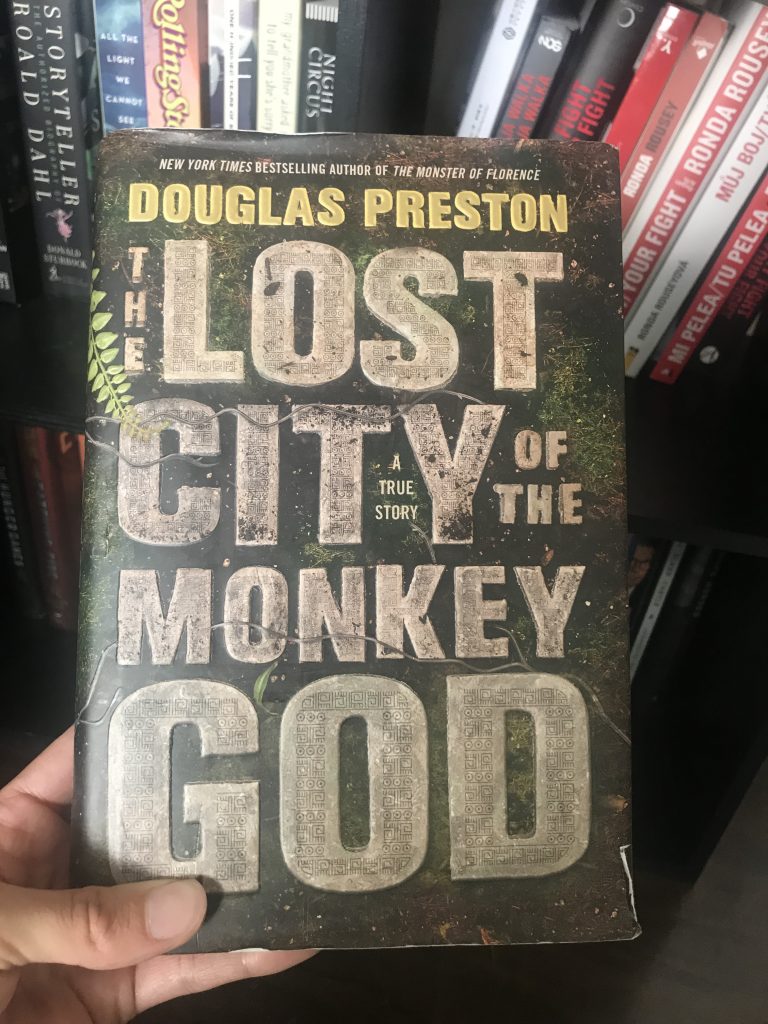 You can get the book on Amazon here. (And no, we don't get any kind of cut or anything, just making it easy for you to get it if you're interested. That said, you could also buy our games here – and we get all the money from that.) 

I travel a lot. So much so that I am over watching movies on planes because by now, I've already watched all the ones I want to see. (Random also-not-sponsored plug from my most recent trip: The Mr. Rogers documentary was worth watching.)
However, far too often, in my rush out the door to the airport, I don't grab a book, and end up staring at the wall of airport news stand best sellers debating if I really want to spend cover price on any of them. (A lot of times, it's a no.) But sometimes, I flip through the first few pages and think, "Sure, I'll give it a try." 
The book caught my attention initially because it takes place right in the heart of where I had been researching for our games AzTech: Meet the Maya (out now) and AzTech: Mayan Empire (coming soon) – and was about looking for a lost civilization that was to rival all of the other civilizations that archeologists have discovered in the area.
Having been in Belize to learn about indigenous empires in Pre-Colombian America, I was interested in reading something on the topic that would be both informational and interesting. (Let's be honest, pouring through academic texts is not what most people think of being engaging reading, even if it is educational.) This book, written by Douglas Preston, definitely provided that balance.
What I really liked about it is that – through the telling of this recent expedition to find the titled lost city – the book interwove history in a way that makes it engaging. I think too often people think of history as a Ben Stein-esque teacher from Ferris Bueller's Day Off droning on about "how in 1927, politicians from…" See I already started to lose you, didn't I? 
But the truth is history isn't over. It impacts how we got to this point. It provides perspectives that we might not have otherwise. It forewarns us in many ways about what could happen. This book hits on all of that.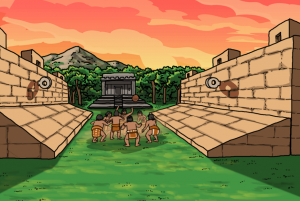 There's the more surface level – and still interesting – history, such as Mayan social structure to the Mesoamerican ball game to "were-jaguars" (which, yes, are basically what they sound like in that they're like werewolves, but jaguars – for the record, the "were-jaguars" get just short mention, so maybe that shouldn't be the only reason you pick up the book). 
As someone who reads a lot of books, I find that I am not usually surprised with where a book goes. This book proved to be an exception. I picked it up expecting to read a book about an expedition with some history thrown in, and for a large chunk of the book, that is what I got.  It was a well-written account, and I was totally fine with what the book was covering.
However, towards the end, the book took an unexpected turn, which for a little bit, I didn't quite see where it was going – and then the last chapter, was one of those chapters in a book that kind of burns into your mind. One that I don't think would have been possible to get to without the "where exactly is this going here?" chapters before it.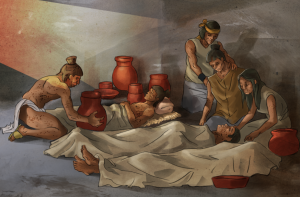 It wasn't even something that I didn't know – although I think it would be potentially eye-opening to folks who hadn't recently been immersed in studying ancient civilization in that region – but just the way it put it laid it out was so well written. For the first time in a long time after reading a book, The Lost City of the Monkey God made me just sit there for a bit and think. 
At 7 Generation Games, we work to make games that make you smarter.  This book is a book that will make you smarter.