On the eleventh day of the 7 Generation Games Christmas Countdown, 7 Generation Games gave to me…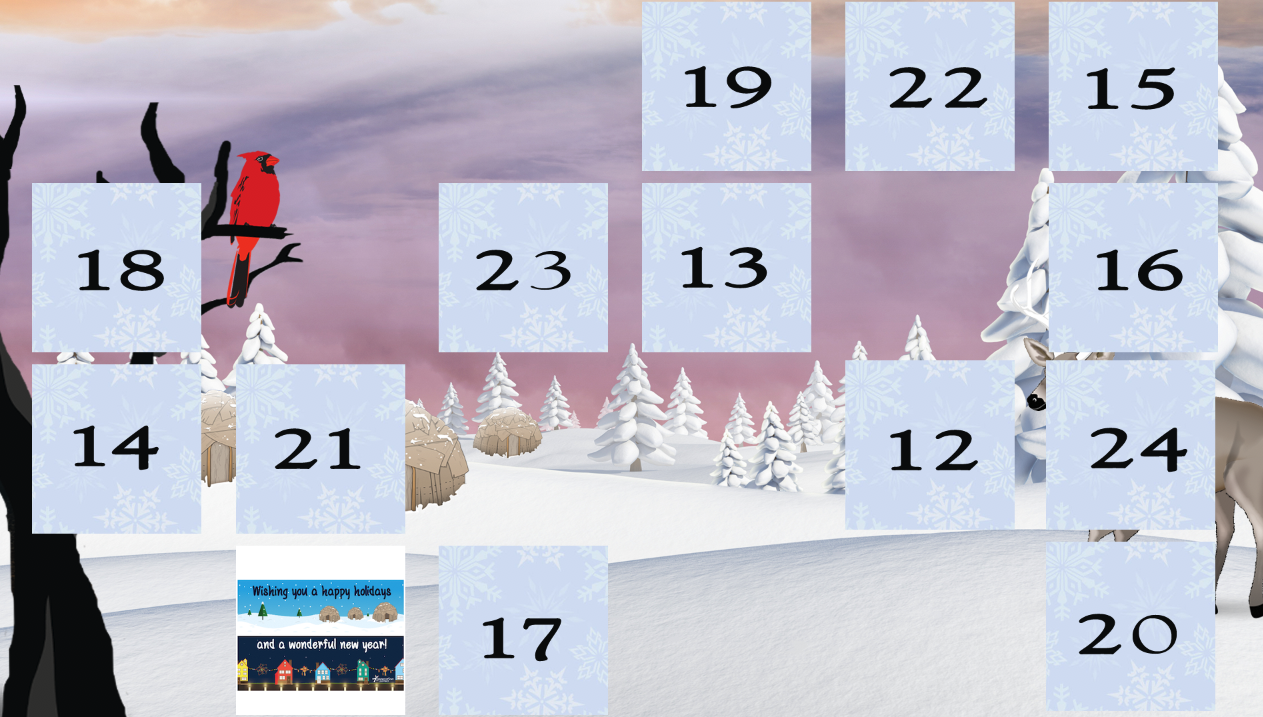 Holiday e-card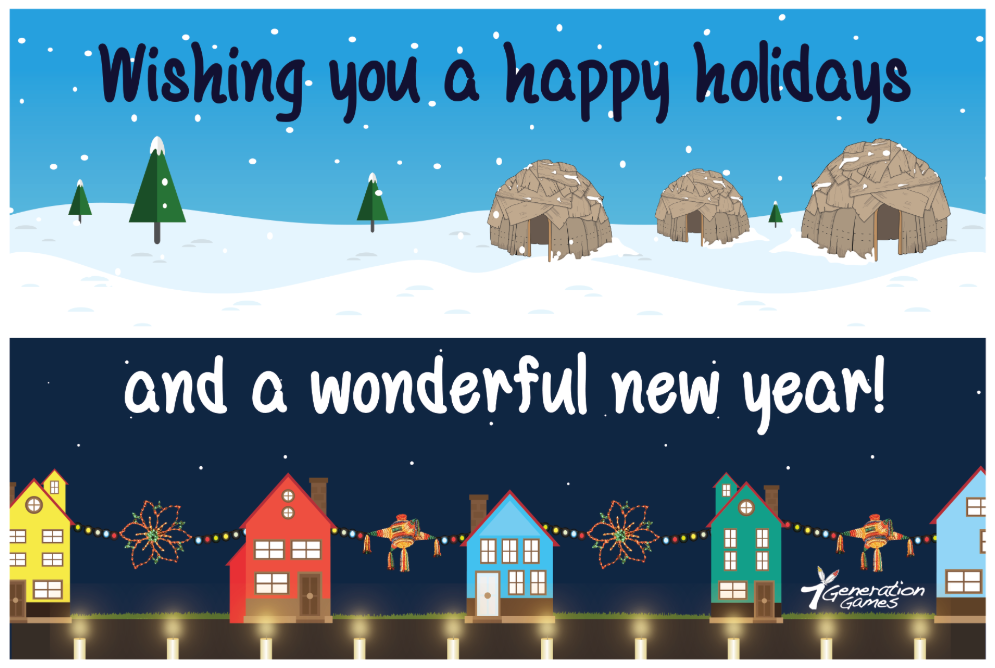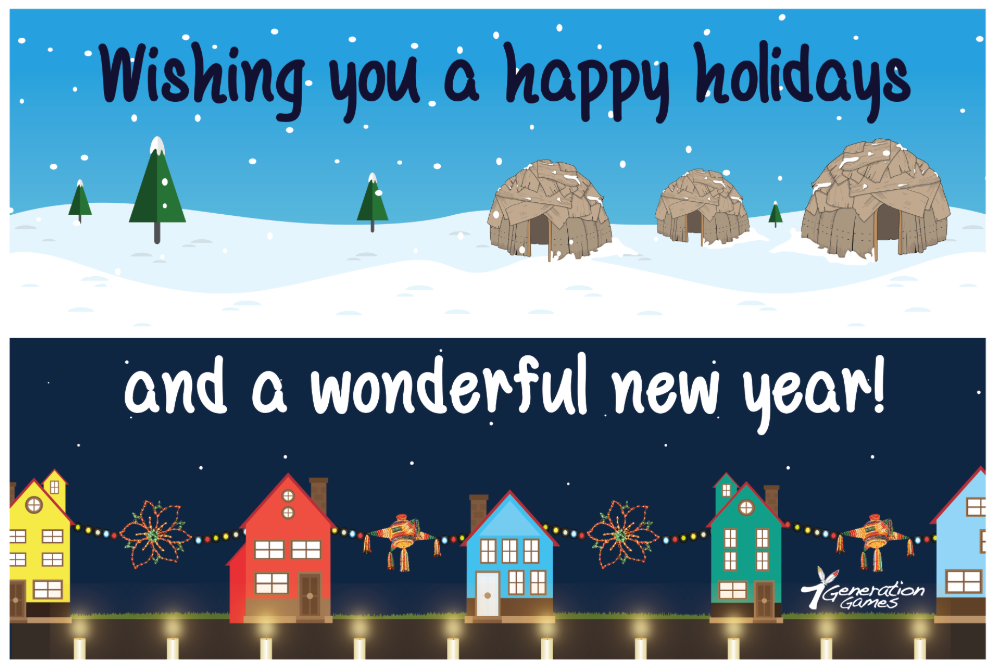 Since we've expanded this year, we wanted a holiday card that reflected that. Today we're giving you our festive digital card as a way to say "Happy Holidays!" no matter where you are. Feel free to pass the holiday cheer along to someone you know by sending it along – since it's an e-card, you don't even need to pay for postage! (For a link direct to the image to share or download, go here.)
The card is also to forward along or print and gave as way of letting someone know you got them 7 Generation Games this holiday season.
Did you miss Day 10 of our countdown? That's okay, check out Day 10 of our Christmas Countdown here. While we're counting down the days until Christmas, any day is a good day to get 7 Generation Games. 
Don't forget to check back here daily for more gifts from us to you, or follow us on Facebook, Twitter or Instagram to get in on the holiday cheer!