Like online shopping? Great! Join us for our Cyber Monday sale where you can purchase our games for 30% off our regular price! Just use the code:
7GGHS30
Kids love playing video games and parents love when their children are learning. Now you can have the best of both worlds with our educational video games that include activities and math challenges in English and Spanish. Students explore a virtual world, find medicine to save their tribe, escape from rabid wolves, explore the Mayan jungle, canoe through the rapids, and go on a buffalo hunt. Math has never been this much fun!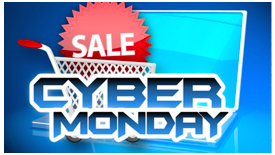 Best of all, our games produce results! Students who played the game for just eight weeks saw their math scores improve 30% percent.
Also, now until December 25th, for every game license purchased we will donate a a game license to a school, a classroom, or student in need. The best part of the holidays is giving, and here is the perfect opportunity to make a difference in a child's life.
So what are you waiting for? Click here to buy our games!