Happy Friday! It's time for another one of our Freebie Fridays, where we provide you with awesome teacher resources. The freebie for today is a pdf titled "Grandpa Drives To Texas" from our game, "AzTech Games." "Grandpa Drives To Texas" is a pdf of a word problem that computes distance using multiplication. The pdf sets up the word problem and then walks you through the steps needed to solve it. You can view and download the "Grandpa Drives To Texas" pdf below.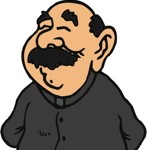 We offer teacher resources, like the pdf above, for our games on our Teacher Resources page. We offer resources such as activities, historical photos, powerpoint presentations, and vetted links to supplement the content in our games. You are welcome to use our teacher resources in your classroom, at home, your blog, or any other educational needs you may have. As always feel free to browse what we have to offer on our teacher resources page and make sure to come back next week for another Freebie Friday!
---
Get 10% off on our games right now! Don't know which to buy? Buy a bundle, get 10% off that deal too!