It's Friday and here is your Freebie!
Our CEO Dr. AnnMaria has a saying about what happens to people who play our educational videos games.
Playing our video games is like doing push-ups for your brain.
But don't take our word for it, we have a way that you can measure your own progress. If you would like to see how much you can improve from playing our games in just a eight weeks, we have a pre-test for you to take before playing our games and a post-test to take after finishing it.
The pre-test for both Spirit Lake and Fish Lake are available online at: http://www.7generationgames.com/pretest.html
About Spirit Lake: The Game – save your tribe from an epidemic, escape rabid wolves and hunt buffalo, learn about Dakota culture, all while practicing multiplication and division.
About Fish Lake – trace the Ojibwe migration across the continent, avoid venomous snakes, canoe down rapids, hunt deer while learning all about uses of fractions to share food, to navigate and much more.
What do our games do?

Combine Native American history, adventure gaming and math.
Improve your knowledge of math and history, while having a great time doing it.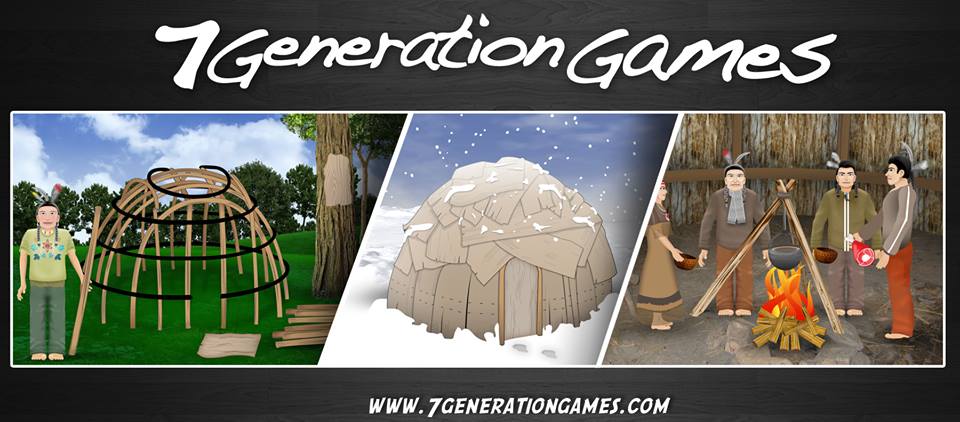 Target: As a user plays, the program identifies trouble areas and tailors the game to focus on those concepts.
Teach: When a player get answers wrong, they're routed to learning modules they must complete to return to gameplay.
Test: We test comprehension of math concepts. We quiz in ways that ensure users grasp the information covered, not by using multiple-choice options where players can just guess.
Track: Our games track player progress and provide that data in easily interpreted graphs and reports.
Triumph: Most importantly, our games produce results. People who played "Spirit Lake" for just eight weeks saw their scores improve 300 percent over students in the control group.