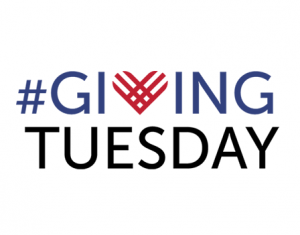 If you are anywhere near the Internet today – and obviously you are since you're reading this post – you're probably being inundated by Giving Tuesday posts. If you don't know what Giving Tuesday is, it's the official end to the post-Thanksgiving spend-a-palooza that incorporates Black Friday/Small Business Saturday/Cyber Monday/Giving Tuesday. Giving Tuesday/#GivingTuesday serves to round out several sales-crazed days with an admirable focus on charitable giving.
But what do you do when you have a bunch of organizations you think support worthy causes, but not a bunch of cash to give to them all? At 7 Generation Games, we typically launch our "Buy One, Gift One" for the holiday season as part of our Giving Tuesday efforts – but this year, we decided to do something different. We'll still be doing "Buy One, Gift One" – where for every game sold between Thanksgiving and New Years, we donate a game license to schools and programs serving low-income communities.
But this year on Giving Tuesday, instead of asking for something that requires money, we're asking for your time. Take the time to download one of our games – any one of them from the App Store or the Google Play Store.
If you're feeling especially generous give us a (hopefully glowing) review. For every two apps downloaded this Giving Tuesday, we'll give a game to a school/site that can use it. And yep, even if you just check out one of our free apps, we'll still give a paid app to a school. And for every 10 reviews, we'll add another classroom game license to our donation list.
If you're a little short on cash – and we totally get it – it's a way you can still help give back this Giving Tuesday. Or if you've got some cash and a lot of organizations that you think could use it, you can give us your time and use your dollars to support other super admirable causes like Children of the Night or the World Food Programme or Make-A-Wish or RAICES or the thousands of other amazing causes out there. And if you've got like buckets of cash to go around and want to support what we're doing, you can fund game-license donations for schools as well.