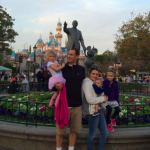 I took the afternoon off work yesterday to take a much-needed break and take my kids to Disneyland. The startup life is a grind, and occasionally, you need to be able to step back, if only for a few hours to recharge and refocus.
While I haven't been on the road the last six weeks, it is only because we have been in an all-hands-on-deck situation at the office as we were in the throes of submitting a grant (see below) and getting a playable version of AzTech into schools this week.
What kind of crazy excitement has me up at 2 am on Saturday night? Submitting @7GenGames SBIR grant to @IESResearch, obviously. #startuplife

— Maria Burns Ortiz (@BurnsOrtiz) January 17, 2016
With both of those things accomplished and my travel schedule starting to pick up, it felt like the perfect time to squeeze in a day at the happiest place on earth. And it was. In fact, the only time I checked my phone was to use the amazing "Disneyland" app.
But as we sat watching the firework over Sleeping Beauty's castle, I was struck by one of the quotes that served as part of the sound track to the show.
"Disneyland will never be completed. It will continue to grow as long as there is imagination left in the world." — Walt Disney
It struck a chord and unexpectedly made me reflect. There will always be elements to add and parts you want to revise. There will be new additions that will be revolutionary. There will be the elements that seem so simplistic given the current capabilities of technology and modern engineering, but you find you still have a fond nostalgia for those older parts.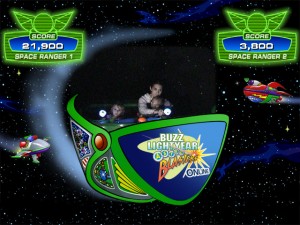 That's true when you're going through Disneyland. First, you're shooting laser guns in Buzz Lightyear's Astro Blasters and emailing yourself the picture afterward, then later floating along the significantly lower tech Storybook Land Boats, surprised at how much fun they were after all these years.
And it's true when I look at our games. As I go through the amazing artwork for AzTech and go over some of the cutting-edge, industry leading technology we're rolling out, I am almost blown away by how good it is. (Doubly so when I think about the budget we're building it on!) But even when I go back and play through Spirit Lake and see some largely aesthetic improvements we will certainly make, I realize that our initial game still stands the test of time.


Our improvements on future games don't detract from how good our first game was, they just raise the bar for the games to come.
It rings true for any creative endeavor. There is a version of that in journalism circles that "Stories are never done. They're just submitted by deadline." Or in gaming, "That games are never done. They're just shipped." Of course, Disney's version is much more poetic and romantic – and sounds 100 times better than "We had to get it out."
Disney's quote is a good reminder that there will always be additions and improvements to make. At the end of the day, there will always be more to do. Work will never be completed. But if that also means there's still imagination left in the world, or in our case, a desire to learn in the world, then I can live with that.