Join us on January 3, 2015 for our tweetup in Las Vegas. Although Ronda Rousey's fight was rescheduled an will no longer be held at UFC 182, we've decided to continue with our original plan to host the tweetup right before the fights. We know a lot of people already purchased tickets for the event before the date was changed, so we figured that this was a great reason to throw a party! Event though Ronda will not be at the tweetup, she has provided us with lots of autographs to give away to fans.
We can hardly believe that this will be our 5th tweetup that we have hosted in conjunction with Armbar Nation (and we have our 6th one planned for February 28th in Los Angles, but let's not get ahead of ourselves). We will all be meeting up at the MGM Grand Hotel & Casino at the Lobby Bar from 2-4pm and we will have some pretty amazing Ronda Rousey autograph prizes to give away. And rumor has it, that we will even have an autographed Expendables 3 poster to give away to one lucky attendee.
It is free to attend the tweetup, but if you would like to receive a Ronda Rousey autograph, just donate a copy of Spirit Lake: The Game to a child or school that cannot afford one. So what is this game all about?
Spirit Lake: The Game is an educational computer game to help students in underserved communities improve their math scores. Not only do kids love playing the game, but it also produces real results. Students who played the game for just eight weeks saw their scores improve 300 percent over students who did not. Check out this little video clip of it here.
If you would like to donate an individual game license for $10, we will hook you up with this amazing photo that was taken by Hans Gutknecht and signed by Ronda Rousey this is show below. If you are feeling really generous and would like to help an entire class room of kids, donate a classroom license for $100 and we will send you a Ronda Rousey autographed magazine. We can't make any promises of what the exact magazine will be, but we assure you it will be awesome as it is coming directly out of AnnMaria's closet. There are some Maxim Magazines, Fitness RX, and lots of other various issues that feature Ronda in the stack.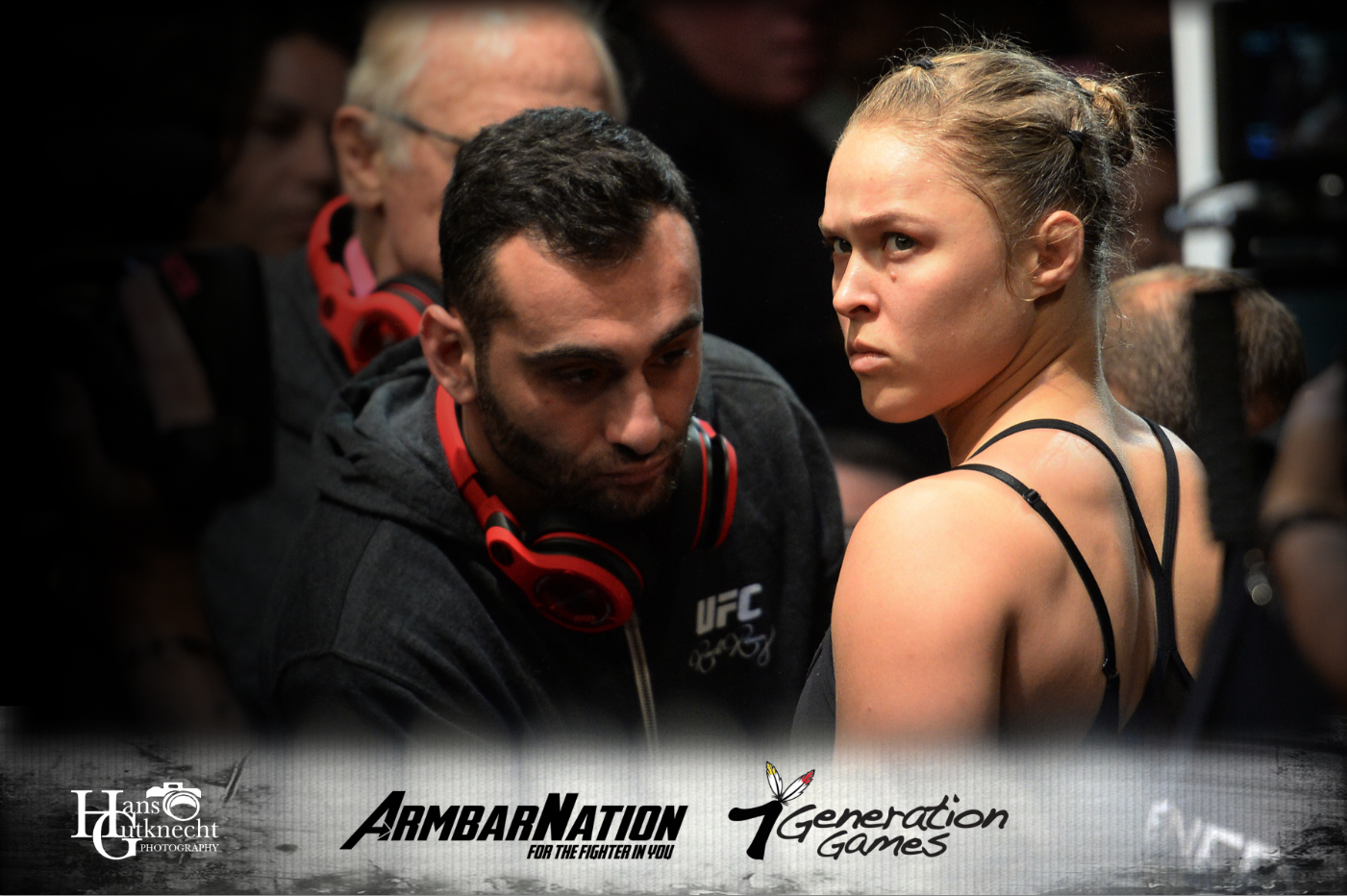 So what if you are unable to attend the event but would still like to donate? We have an option for you too! Just donate 5 games to students who cannot afford them and we will mail you the autographed photo shown above. We have limited quantities of these photos available, so what are you waiting for? Signup for the tweetup by buying or donating games. You can click on the "PURCHASE" button at the top of the page above and we'll email your RSVP within 24 hours, or you can click on the Paypal button below. Whichever way is easiest for you, works for us! (In response to questions we've gotten already, yes, it is transferable. Must be over 21 to attend the tweetup but anyone can play our games and we can mail photos.)