Congratulations to our winners! We are doing an art contest once every quarter, so stay in the loop in our Growing Math newsletter or 7 Generation Games newsletter to keep an eye out for it!
Corvallis Middle School
Taryn H. (5th grade) – "Elk"
Special Category Winner for the $25 Prize "Tradition Meets Tech"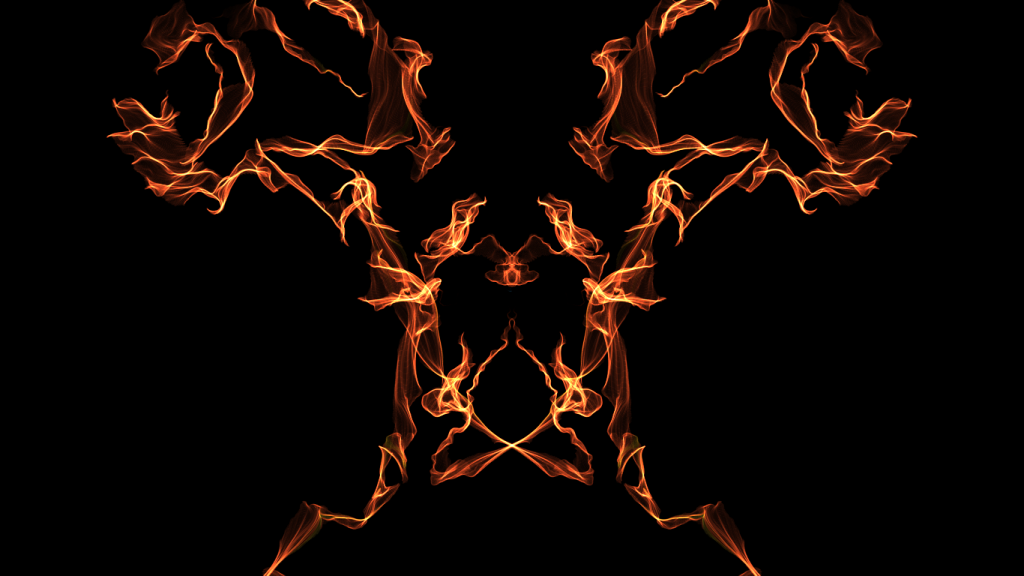 ---
Samantha R. (5th grade) – "The Story of the Bitterroot: A story of the why the bitterroot flower is so special to the Indians of Montana."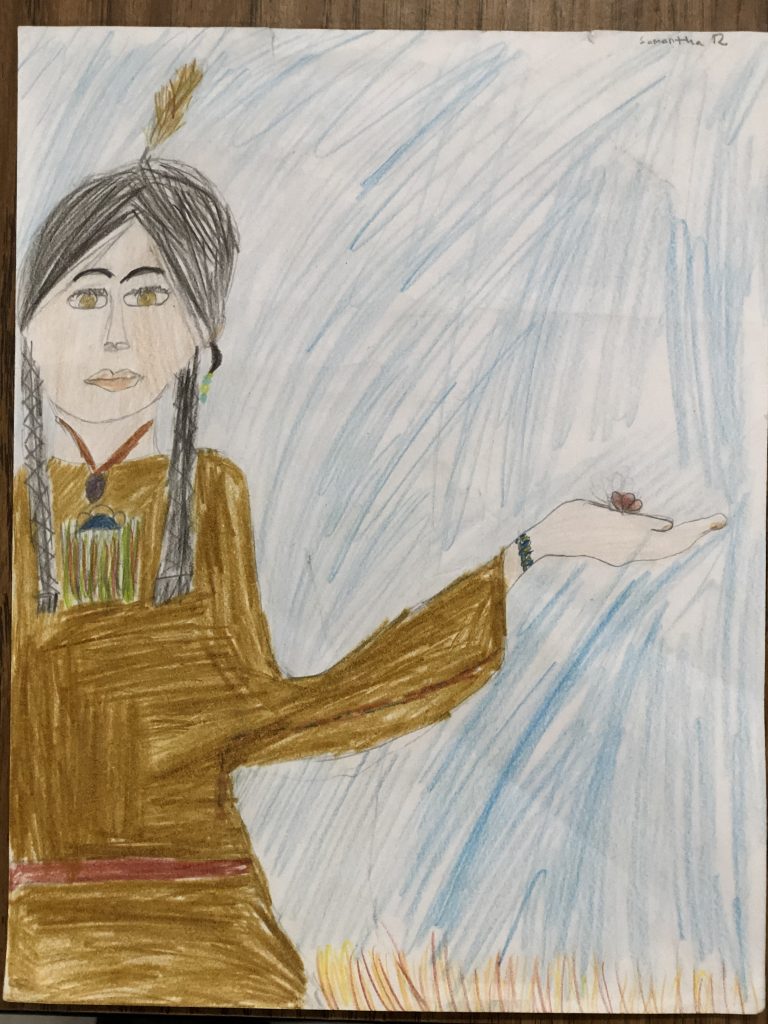 ---
Vivian S. (5th grade) – "Wild horses on the Range."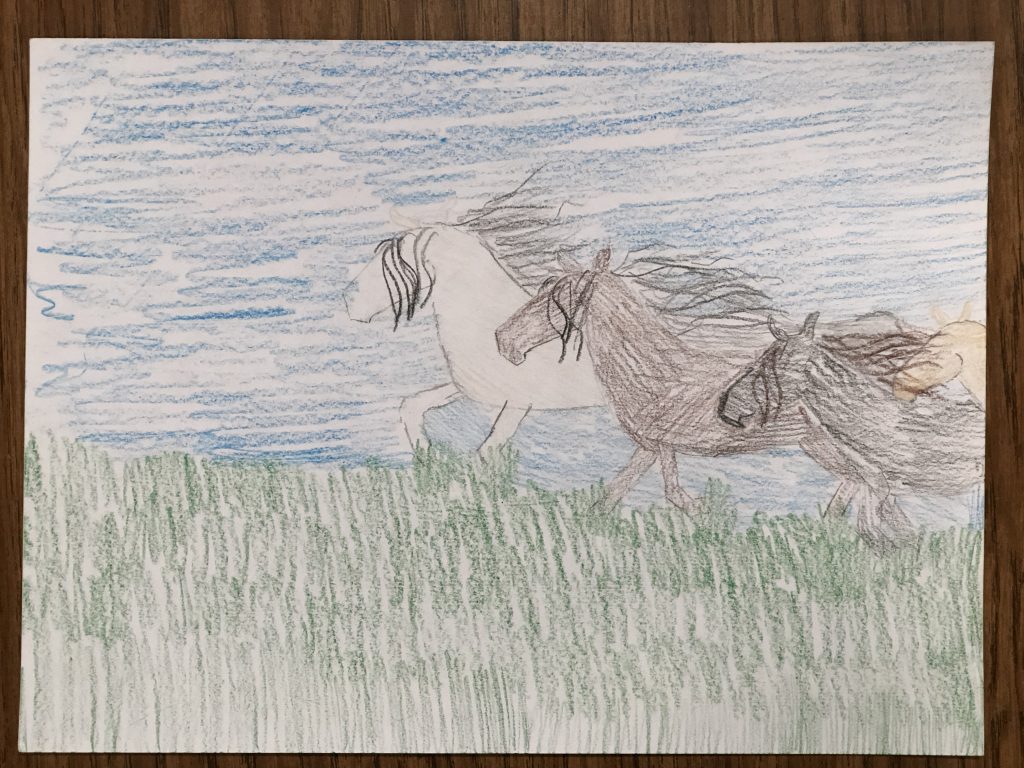 ---
Maelle S. (5th grade) – "Traditional dancer."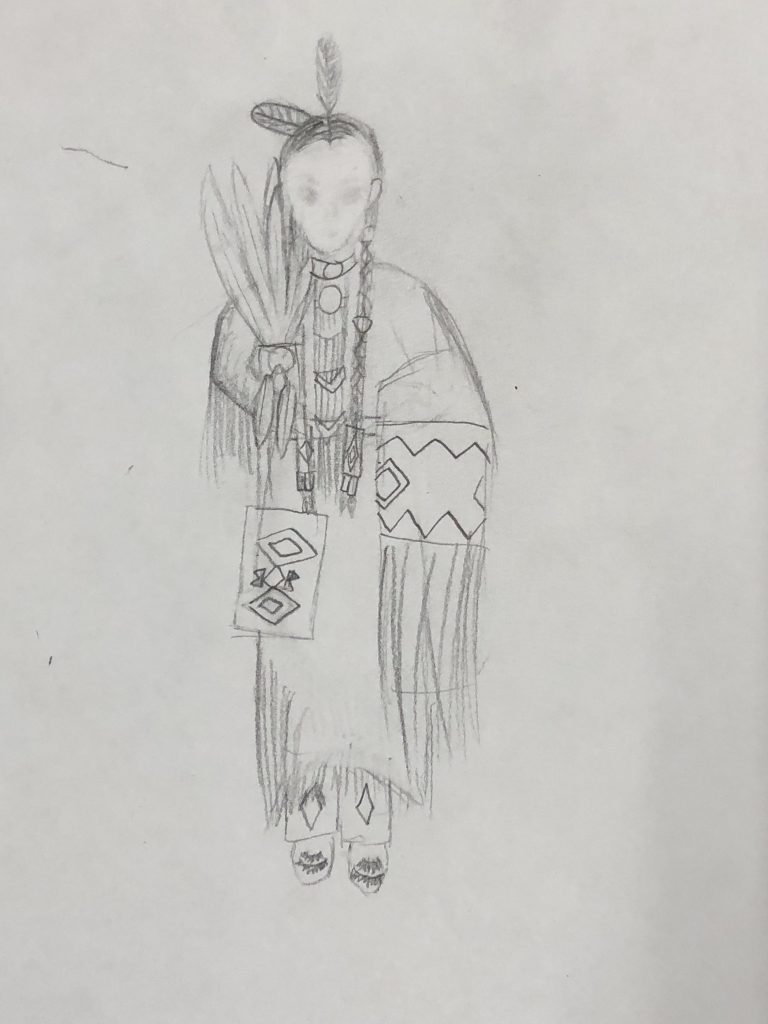 ---
Rusti C. (5th grade)
2nd Place Winner – $75 Prize
"From the back of the painting: The Shoshone were the first of the northern tribes to obtain horses from the Spaniards who brought horses into the area which is now the American Southwest. In the 16th century, the Shoshone traded horses with the Utes and Comanche."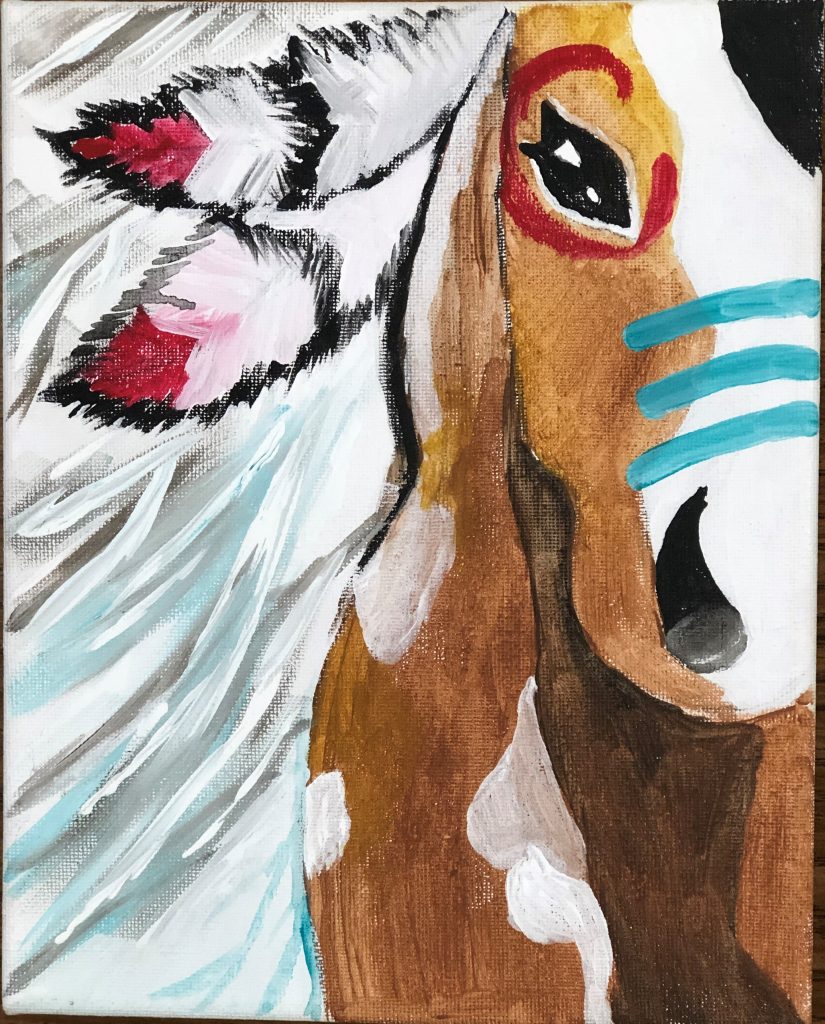 ---
Sophie M. (7th grade)
1st Place Winner – $100 Prize

"Buffalo skull – I drew this to represent freedom, death and the loss of the buffalo over centuries.
Dove – This drawing represents hope, and peace towards the Euro-Americans and getting rejected. The black at the end of the wings represents the betrayal during the treaties.
Arrowhead – This means the war between not just the Euro-Americans, but the tribes themselves. Cracks in the arrowhead-Represents the twelve Native American tribes in Montana.
Native American – This part of the drawing represents bravery, confidence and wisdom.
Feathered Headdress – This part of the drawing represents how the Euro-Americans wanted them assimilate into their society, wiping out Native American culture and trying to make them feel weak and powerless."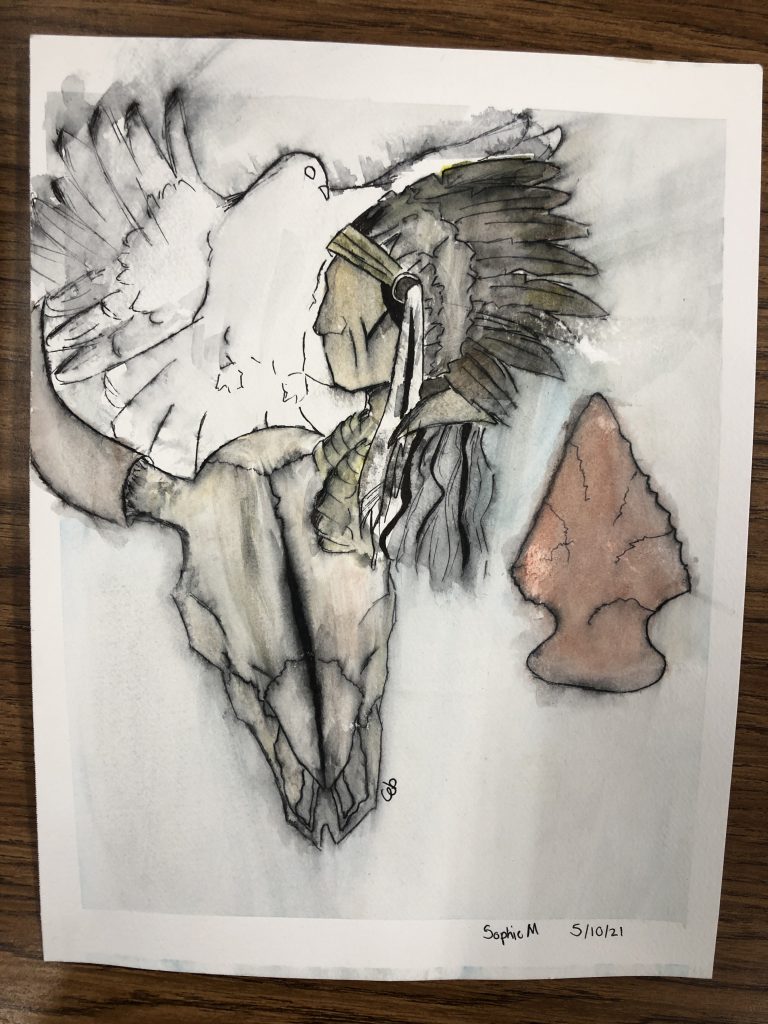 ---
Duluth Edison Charter School
L.D. (7th grade)
3rd Place Winner, Minnesota State award winner – $50 Prize
"I thought of doing a constellation and around the animal they called it, so I picked the loon constellation."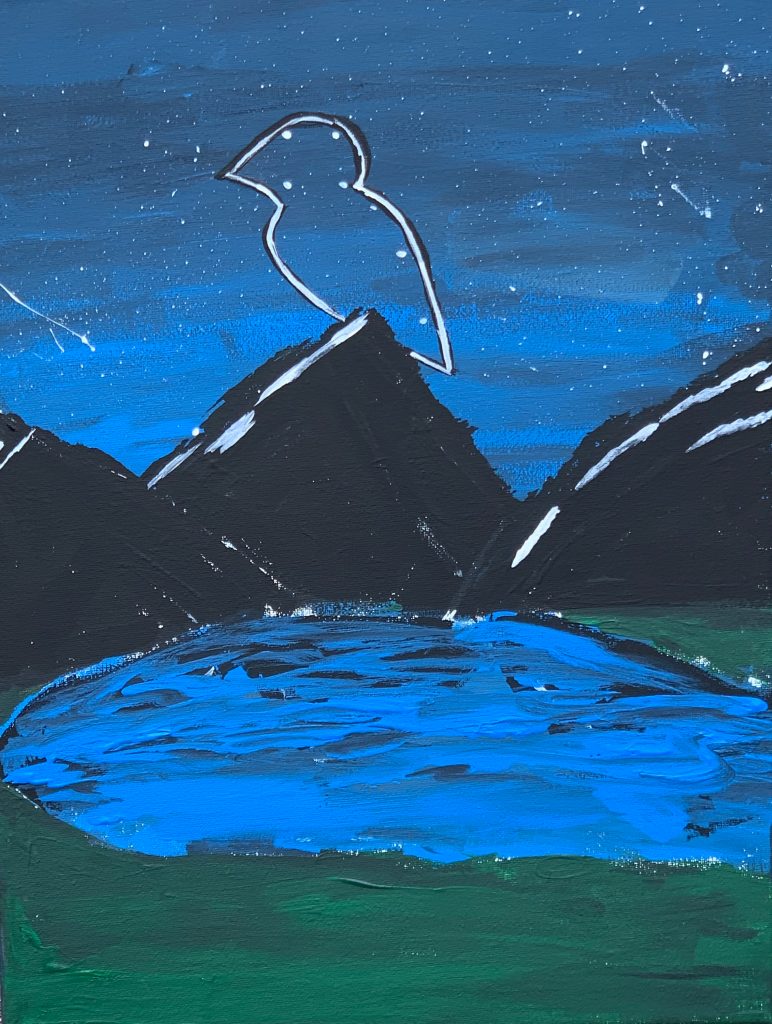 ---
Our Lady of Lourdes Elementary School
Ava L. (4th grade) – "My canvas painting of our beautiful culture and home"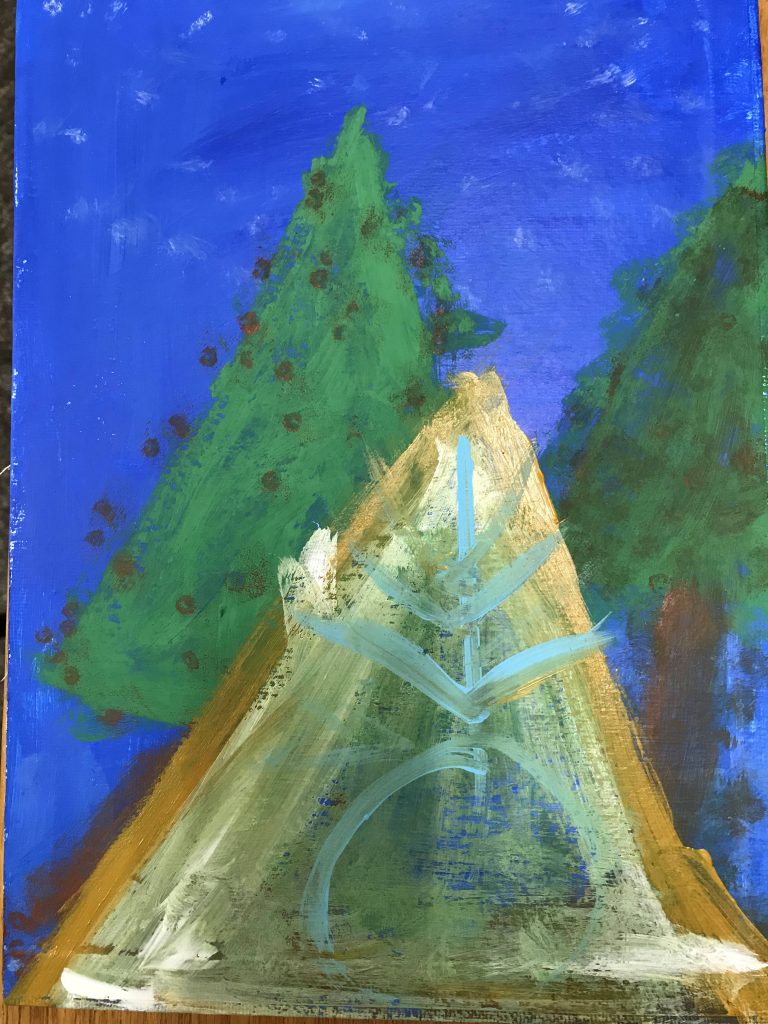 ---
Melody J. (5th grade)
$25 Special Category Winner – "Awareness through Artwork"

"To spread awareness about MMIW."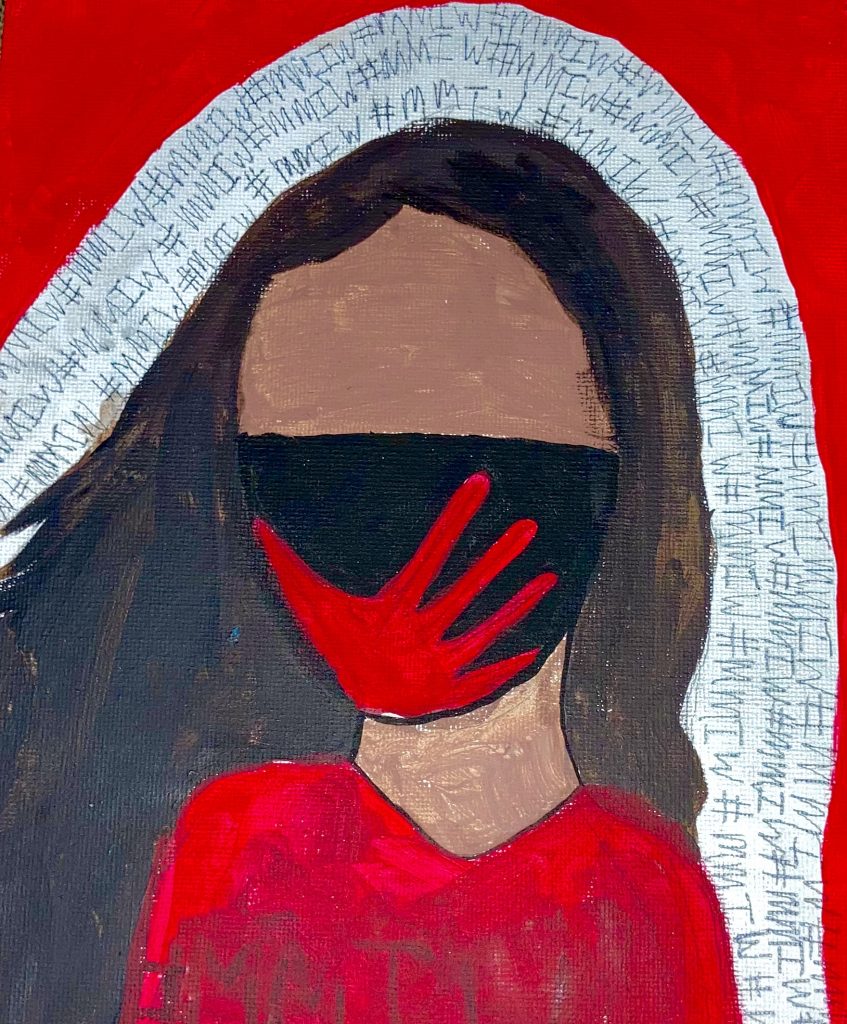 ---
Red Cloud Indian School
Josephine H. (4th grade)
South Dakota state winner – $25

"I like to draw about my culture and how the Lakota values are lived in the past and now. We still keep alive our culture by living the Lakota values."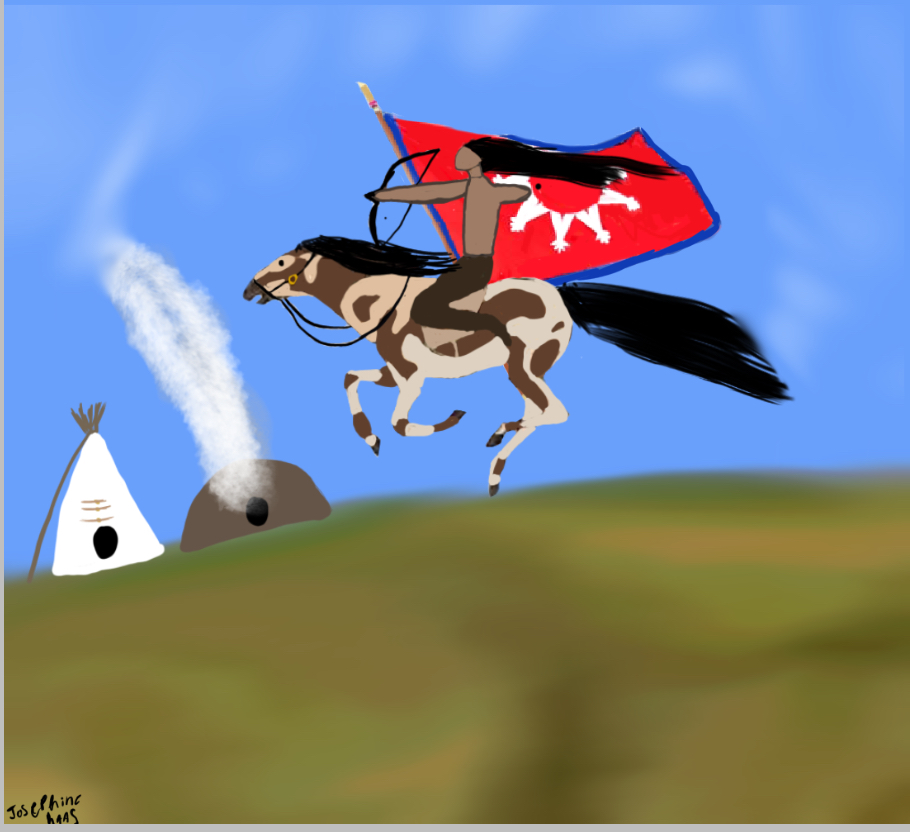 Alonah M. – (4th grade) Black and white, tracing depicting past and present. Shadow, night, darkness, but still standing strong in the midst of all.