Less than 48 hours after landing in Minneapolis this weekend, our traveling CEO, Maria Burns Ortiz, is on another flight, this time to Washington, D.C.
She updated staff in our Long Beach office on school requests for new features, reviewed our two new games coming out next week (coming really soon!) and met with investors in Southern California. She did take Christmas Eve and Christmas off.
Now she's heading to the 7th Annual "ED Games Expo" at the Kennedy Center on Jan 9! 150+ educational learning games and technologies will be demoed by 110 developer teams. All received awards from 30+ programs at the U.S. Department of Education, Institute for Education Sciences and other government agencies.
Meet Maria January 9 at the Kennedy Center
7 Generation Games is proud to be included as a multiple Small Business Innovation Research award winner, funded through the rural development priority of the U.S. Department of Agriculture. We expect Maria to be surrounded by schoolchildren, as usual, as they all vie to shoot wolves – once they have the right number of arrows – canoe down rapids, learn fractions, travel back in time, master measures of central tendency, and much more.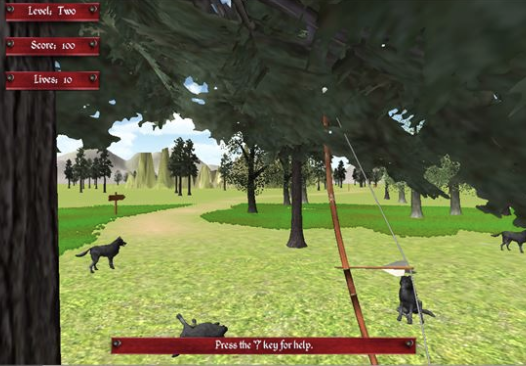 Don't miss the Women Got Game Chat
In the "Women Got Game," fireside chat Kara Carpenter (Teachley), Tory Van Voorhis (Second Avenue Learning), and our own Maria Burns Ortiz (7 Generation Games) will talk about their experience as women game developers helping shape the industry. The event is free and open to the public. Get your tickets on Eventbrite.

As well as giving hands on demos with students, parents and educators at the expo, Maria will be dropping into one DC area school to discuss game development, game design curriculum and workshops. Students will get lots of exposure to the diversity of careers in game development, seeing our process as well as the end product.