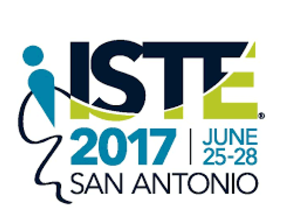 Are you one of the 15,000 people interested in the intersection of education at technology headed to ISTE 2017 in San Antonio? If so, come say hi! We're excited to be among the companies participating in this year's Startup Pavilion. We're looking forward to the opportunity to connect with A LOT of likeminded folks who are interested in the ways that technology can best meet the needs of students, and we'll be giving a way a lot of cool stuff – including game licenses.
Want to be among the very first people to say they played AzTech Games? ISTE attendees can play the beta version of AzTech: The Beginning before our official beta even opens in July. In fact, you'll be able to try any of our games if you come by our table.
We'll also be raffling off three classroom licenses and one school license every day! Stop by Booth 2132 and we look forward to meeting you!