Much of my time is spent in hotel rooms, as I travel from state to state providing teacher in-services, presenting at conferences and generally promoting 7 Generation Games as a great educational tool and a way for kids to learn and have fun(adults ,too – we won't judge you – well, Maria might) . 
I'll be honest about it – our games are not Disneyland / birthday party level of fun. They are Candy Crush / Angry Birds/ The Sims level of fun while learning fractions or long division. Which is not half-bad, when you think about it. 
Since I'm not much of a party animal, my hotel evenings have exposed me to such television classics as Duck Dynasty, Wahlburgers and Cake Boss. All these have in common a family running a business and I thought, 
"Hey, we're a family running a really interesting business. We should have a reality show! People could learn how awesome our games are without me having to be in the hotel room for 3 days snowed in by a blizzard in North Dakota."
I brought this idea up to my lovely family which met the suggestion with overwhelming enthusiasm if that is how one describes the following:
Dennis: No.

Julia: Will it give me money for shopping? Because, if so, I'm in.

Maria: I am sure people will say a lot of awful things about me that would make it difficult to sleep at night, unless I was sleeping on a pile of money in which case it would be very easy.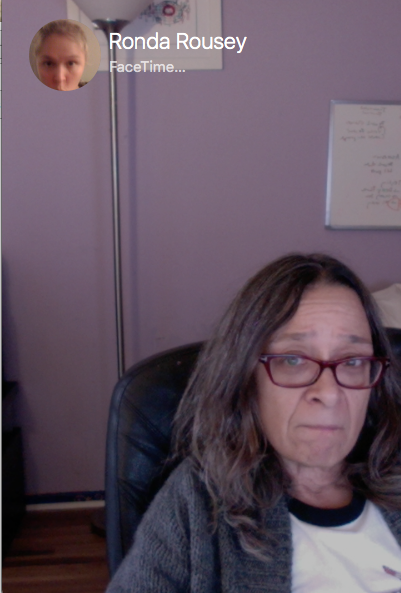 Ronda, who has had some experience with reality TV gave me advice at length. One thing she said repeatedly was, 
"Mom, you are going to be giving up all of your privacy.  It's really going to interfere in your life. Don't think you can just go about your business while people are filming you. It's going to take time while they set up shots in your office. We all know you're not the most patient person in the world. You should know what you are getting into. You really need to film a pilot."
She said that last part about 11 times. You really need to film a pilot. So we did.
To be continued …
In the meantime, even though I am not in your state (unless you live in California), please check out our games here. Download Making Camp for free. Buy Spirit Lake, Fish Lake and Forgotten Trail for Mac or Windows. Yes, Making Camp and Forgotten Trail run on Chromebooks.