The book, The New Warriors, Native American leaders since 1900, was recommended to me by my friend, Dr. Erich Longie, who is the Tribal Historic Preservation Officer for the Spirit Lake Dakota Nation. Unlike most of Erich's recommendations (sorry, Erich) I actually read this one. While Erich is, naturally, intensely interested in history, I'm mostly interested in statistics, programming and mathematics. Where our interests overlap is in management. We have both been in executive and management positions for over 20 years.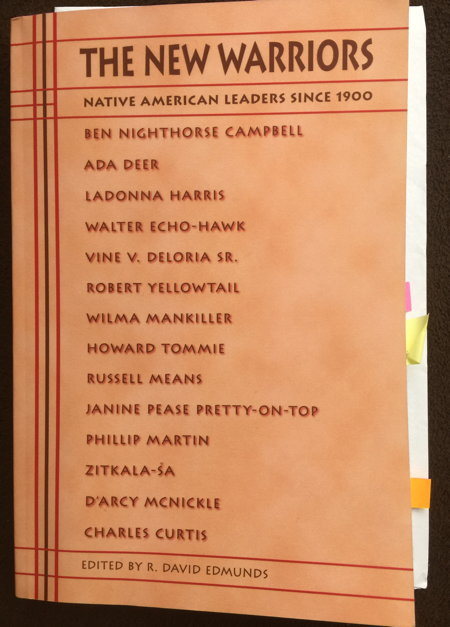 The New Warriors profiles of figures such as Gertrude Simmons (Zitkala-Sa) and D'Arcy McNickle provide not only their accomplishments but also their struggles, against sexism, to get a college education, to simply pay the bills. It's refreshing to read history that is , as one of our teacher consultants describes it, "Not just a bunch of names and dates, but the story of how people lived, of what they did."
The same petty, political infighting that seems to affect just about every organization affected them, going back to the founding of the National Council of American Indians (and I'm sure much further back than that). Reading that McNickle never evaluated the effectiveness of his workshops to teach college youth about their heritage as a means of reducing the dropout rate "because he never got the funding approved" had me nodding my head in rueful recognition. Been there.
What made this book so interesting to me, and how Erich came to recommend it, is that I had asked for references that showed the importance of perseverance as a value across various tribal cultures. Not everyone in the book was a complete hero, in my opinion, but they all worked for DECADES at their beliefs and goals, whether it was McNickle's publishing his last novel after working on it on and off for forty years or Robert Yellowtail's involvement in politics for decades in efforts to protect Crow lands and sovereignty.
________________
Check out Spirit Lake: The Game, something else Erich and I agree is good.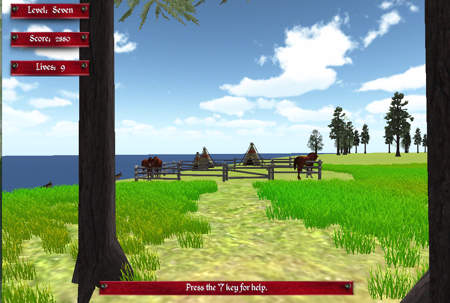 ________________________
They crossed continents, changed jobs, fought government, academic and, in the case of Vine Deloria, Sr. – church- bureaucracies. They didn't get enough credit for their accomplishments nor enough support for their programs. They often fought the same battles over and over, to defend tribal land from outside development or to maintain funding for youth programs on the reservations. Yet, they persisted.
Some, such as LaDonna Harris, whose husband became a U.S. Senator early in their marriage, may have had an easier start. Still, the response from one tribal council in their agreement to participate in Oklahomans for Indian opportunity that included their need for sanitation , tribal housing and road improvements again had me nodding my head, a little sadly this time. Fifty years ago, people were rightly skeptical that government funding to "study" problems would have any impact on the reservations and other tribal communities. Although OIO might have been an exception, their cynicism was understandable then and now. The experience of the National Council for Indian Opportunity and other programs under the Nixon administration is informative today. Losing federal funding and support, many organizations turned to private foundations to continue their work. They persevered.
I have a lot more to say about this book but this post is long already, so that will have to wait for a part 2.