In the 1980s, I shared an office with another doctoral student, Dionicio Salcedo. One day, he came into the office just furious, which was unusual, because, contrary to me, Dio was a very calm, easy going person.
Like all of us graduate assistants, he had a side gig to pay more bills. Mine was writing software. He played in a band and he had gone to some student association to offer his band for playing in the activities for Cinco de Mayo.
He fumed,
They told me I don't play Chicano music. I'm Chicano. It's my band. I'd say that makes it Chicano music!
I'm reading a really good book, Conversations with Native Americans, in which Gerald Vizenor talks about how the painter Oscar Howe was originally not accepted as a "Native American artist" because his work was too abstract and didn't fit the concept some people had of "native art".
I wrote my dissertation on Construct Validity of the WISC-R Mexicano, comparing psychometric properties of intelligence tests used in the U.S. and Mexico. I conduct analyses of effectiveness of educational technology used with Latino and Native American students and yet, I am told that "this isn't research in Native American/ Chicano studies" because I'm not writing qualitative or literary studies talking about my own experience and the historical context of oppression. So, instead, I publish my work in journals on educational research or submit to statistical software conferences.
I don't dispute the fact that minority groups have been and continue to be oppressed and discriminated against in this country. I'm pretty sure that Dio had no objection to mariachi music and I'm guessing that Oscar Howe thought Navajo weavers were gifted artists.
That's not the point.
The point is that pigeonholing the type of art or music or research people are supposed to be doing because of their ethnicity or that of their subjects is bullshit.
Stop it.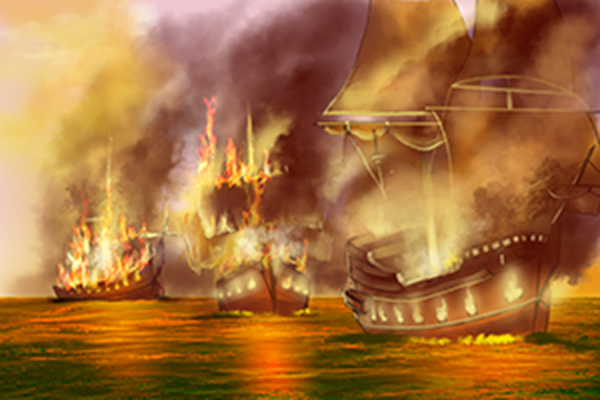 When I'm not ranting about the narrow view some people have of research, I'm making and evaluating educational games.
You can see our current games here. Some are even free.
We have three bilingual games available before the end of the summer. If you'd like to be a beta tester for those, email info@7generationgames.com