South Summit, a platform to accelerate innovation through strengthening the entrepreneurial ecosystem at an international level, publishes a blog by our very own Maria Burns Ortiz.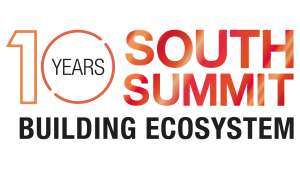 This past summer, Maria was invited to attend South Summit in Madrid as a speaker for the sessions, "Education: A Virtuous Circle of Continuous Improvement" and "Powering Up Talent Through Sustainable Education". Now, South Summit has published "Why We Need to Create More Inclusive Edtech" by Maria on their blog.
Maria starts off by emphasizing the importance of what we strive to do with our games, which is to have them teach in context while helping build an inclusive student community.
There needs to be content that reflects students' daily lives and their communities. Creating characters or problem sets that look like them and sound like them and take place in places where they live.
Maria goes on give examples of games that we've developed that have helped create representation for students when learning in order to create that inclusive student community. Games like "Yaima y Manuel Rodriguez" and "Making Camp Dakota", which are games that genuinely reflect the community that they focus on because the community was included in their development.