Really useful advice for start-ups on How Not to Die from Paul Graham emphasized
The number one thing not to do is other things. If you find yourself saying a sentence that ends with "but we're going to keep working on the startup," you are in big trouble…. We're taking on some consulting projects, but we're going to keep working on the startup. You may as well just translate these to "we're giving up on the startup, but we're not willing to admit that to ourselves," because that's what it means most of the time. A startup is so hard that working on it can't be preceded by "but."

In particular, don't go to graduate school, and don't start other projects.
As my co-founder, Maria and I discussed today, that is absolutely true but it's also true that it may take some time to get to the "Nothing but the startup" point. In our case, we had existing contracts we needed to fulfill, mine with consulting clients and hers with ESPN and Fox News Latino. You also have to be in the financial position that you can afford to not only work at a reduced salary for years but at the same time pay for expenses – artwork for the game, animation, travel expenses to demonstrate the game. As you grow, there are other expenses for tech support, promotional items like the posters the teachers put up in the classrooms, the $250 I just paid to have a table at Women 2.0 Founder Friday in Los Angeles.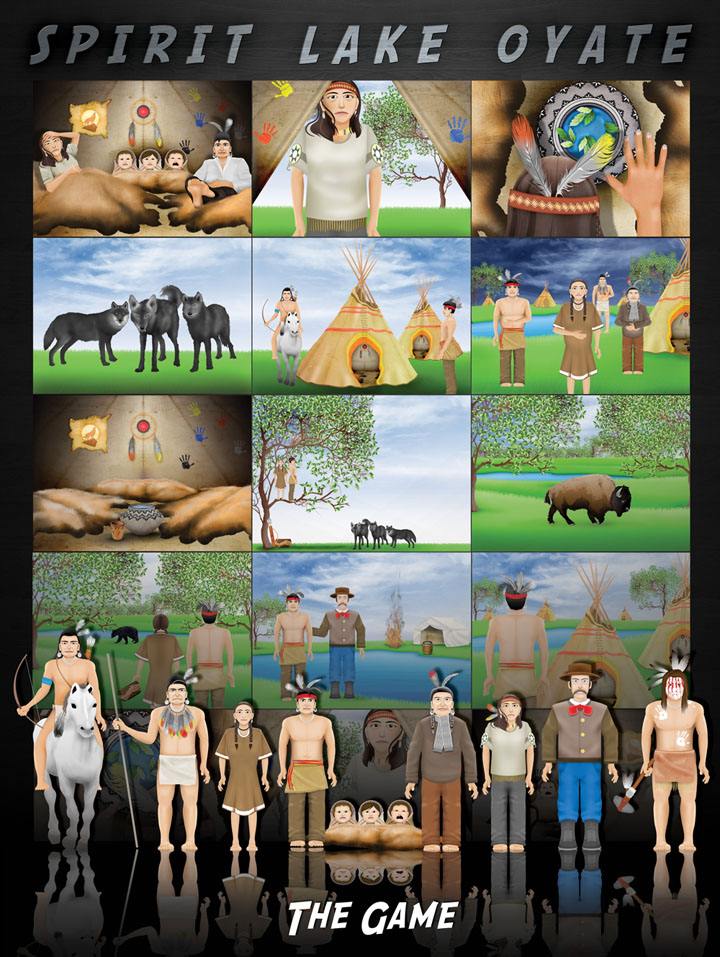 Paul Graham's article was the second-best advice I have read on starting a business. The best was a book by Paul Hawken I bought over 20 years ago called Growing a Business. He advised a couple of things. One is that you learn how to do as much for yourself as possible instead of paying for expensive "experts". Justin Flores does our artwork, with occasional contributions from Gene Wilson, because I totally suck at art. Other things, whether it is CSS or sound editing with Garageband, I just learned. I took a class at MacWorld one year, bought some books. Yes, I took several books out of the library, too, instead of buying them. Hawken's other advice was to keep your operating costs as low as possible, thus making it possible to follow the advice of Graham 20 years later which is to just do your start-up.
We have an office upstairs where The Invisible Developer works, shielded from all human eyes, and an office downstairs where I work and so does Marisol, Maria when she is in town and the occasional intern. Because we have been in this location in Santa Monica for over 30 years and the city has rent control, the rent for our space comes up to under $500 a month. The down side of that is that it is not at all feasible for us to move. The Spoiled One would like us to move to Ojai. I'd really like to live somewhere we could have a dog, but it is not in the cards.
Doing "nothing but a startup" means saying "No" a lot, and saying "Yes" to the right things.
If you are doing "nothing but a startup", it is not just that almost all of your time and attention is going to be focused on that, but almost all of your decisions, too, are based on "how will this affect our company?" This can be something like can we move or more amorphous like the topics you learn more about. I did a lot of SAS programming for over 30 years and now I'm doing much less of that and more javascript. I'm skipping the SAS Global Forum for the first time in several years and will probably go to an HTML5 conference in San Francisco instead.
It's good to be learning new stuff in a new area, but there is also new stuff in the old area – like the SAS model selection procedures, that I really wish I had time to learn. I've been writing on my blog less. I quit teaching at Pepperdine University as an adjunct because I just could not commit the time to showing up once a week for four months straight.
It's absolutely beautiful weather most of the time in Santa Monica and I rarely make it outside because I am working. I've quit volunteering nearly as often. I teach judo once a week at Gompers Middle School and several times a year, I have to get a friend of mine to substitute for me. I've resigned from all non-profit boards I used to be on except for one, and when the board chair term expires this year, I'm stepping down from that.
As consulting contracts have expired, I haven't renewed them. I've turned down several offers to teach classes, present at conferences and take on new consulting clients.
I wrote a book on matwork for judo and mixed martial arts last year, but I'm not working on another book.
All of this has now enabled me to spend 8, 10 or 12 hours a day most days doing nothing but working on 7 Generation Games (while only getting paid for less than half of those hours!) and the result is that we are progressing far faster than we were a year earlier.
Is it all worth it? Yes.