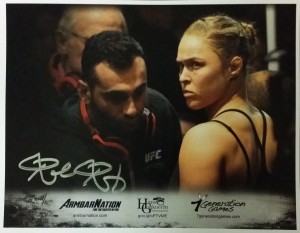 First of all, for those of you who asked about their autographed photos for the Kickstarter awards – we sent out 150 photos over the last two weeks and ran out of signed photos. Ronda is coming over to the office today to sign the rest and they will go out in Monday's mail. We apologize for the delay.
As to the other delay, we don't apologize at all because it won't effect our delivery of the game in late September. We will be working around a delay in some of our artwork because the fabulous artist who draws Tasina, Hoksinato and much of the background in the game got married yesterday.
CONGRATULATIONS TO JUSTIN AND SHIRLEY (YACUBOWICZ) FLORES !
While they are off vacationing in Fiji, we will work the schedule around their honeymoon. Unlike a lot of start-ups, we believe in a work-life balance.
We're not exactly slackers, though. Justin worked ahead on the artwork for the six levels of our next game – Fish Lake – before the wedding. While he is gone, our goal for the rest of the team is to fix every possible glitch and improvement in the Spirit Lake game in May, put that to rest – along with posting an updated version for all of our backers – and then devote full time to the second game starting in June. We do have one developer working on the 3D world and characters while Justin is gone.
Since the second game is being designed based on a different tribe, two of us will be in North Dakota meeting with consultants on the Turtle Mountain reservation to get specifications on designs for wigwams, bead work, canoes, clothing and other artwork, as well as advice on story line and characters.
We are happy to have Justin on our team – but not nearly as happy as Shirley is.
CONGRATULATIONS!