Going through our archives, we came across this great post by Dr. AnnMaria De Mars from January 17, 2017 "It doesn't matter what you do (and that's a good thing)" that we wanted to share in case you missed it the first time around.
I have several ideas for blog posts I haven't written. One is for this blog on simple statistics that answer useful questions. Three others are for my 7 Generation Games blog, on various features and functions in Javascript.
I haven't written any of them.
Instead, I wrote an annual report that was due for one project, worked on a grant proposal due soon and a final report for another project (all of these things bring me money), attended a few meetings and worked A LOT on development of a new mobile game to teach decision-making and a major update of Spirit Lake, which teaches multiplication and division.
While I was doing this, I did not do nearly enough on promoting our games like Fish Lake
(awesome and available everywhere – Steam, Amazon and our website)
or Making Camp (free for iPad and Android).
You know, it doesn't really matter.  The fact is that every day you will end up with some things you didn't get around to doing. There is never going to be a day when I walk into my office and say,
"That's it. I have completed all the programming. Yes, done. There is no more code to be written. Marketing, finished. Everyone has been completely managed. All budgets are completed forever. Now, I must ride off into the sunset on my unicorn."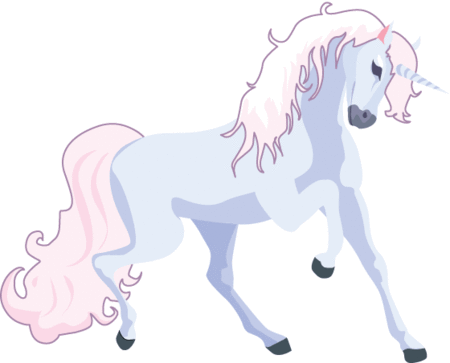 It wasn't that I wasn't interested in writing those blog posts – I was  – but at the moment, it seemed more pressing, potentially profitable and/or, to be honest, fun, to do those other things.
The older I get, the more of a long view I have and I can see that those grants get funded, contracts get done, articles get published and if you don't get it done today, at the end of the day, there's another day, because that's how time works.
As long as you are moving forward, you are making progress.
I can hear you saying, though, all the way here in Santa Monica,
"Sure, that's easy for you to say, but what about those things you definitely do not want to do, like filling out your tax returns? If you just do your happy-happy programming and don't send in your 1040 then you get massive fines, go to jail and have other bad unicorn-less things happening. What about THAT?"
I have two answers to that.
First of all, it is possible that you can make enough money from your other endeavors that you can pay someone to do that stuff. I am not entirely sure if 1040 is the form or the thing you put in your oil – I think that's WD40. Anyway, 15 years or so ago, I hired an accountant whose job it is to keep me out of white collar prison. She is batting 1,000 so far.
Secondly, for those things that you do have to do yourself, like renew your drivers license or attend some boring-ass required training on sexual harassment or email that person you really meant to answer or read that article or write that blog, really, the world will not implode if you didn't get it done today.
Too often, we make ourselves crazy acting as if whatever it was we didn't get done today was THE crucial element that would determine our success. Trust me, it's not.
As for me, since it is actually tomorrow, since it is almost 1 am, I'm going to have a glass of Chardonnay, read something with zero redeeming social or educational value and not worry about what I didn't get done today at all.
---
Join Jose and Xitlali as they rush to history class and end up on an unexpected adventure. Download AzTech: The Story Begins for FREE here!