Going through our archives, we came across this great post from February 27, 2014 "Taking All of your Children to Work Days; My Take Away From Let's Move" that we wanted to share in case you missed it the first time around.
When I add up all of the ad revenue from this blog on top of the business it garners, in a good month it might average out to $30 an hour and in a not-so-good month maybe $10. Since my consulting rate is a heck of a lot more than $30 an hour you might wonder why I bother. If you read this blog regularly you can guess that it is the same reason I do most things, for the hell of it.
However, occasionally there are some perks that are priceless. One of those was the opportunity to be on the call this morning on the White House call with Sam Kass, Executive Director of Let's Move. Thanks a million to Blogher for setting this up. I am SO-O not a morning person and the call was at 8 a.m. Pacific time. I almost tried to get Maria to fill in for me but she tactfully pointed out that it would be hard for her to pass off for me because she did not sound sufficiently old.
So, barely awake on my first cup of coffee, I still learned a lot on this call. There were many bloggers, with diverse interests, and the question and answer session at the end revealed that. A nutritionist asked about the likelihood of stopping junk food and soft drink sales in schools. A food blogger asked about the quality of school lunches. When Sam Kass mentioned documented higher math scores among students with free breakfast programs, of course I perked up and asked for more details.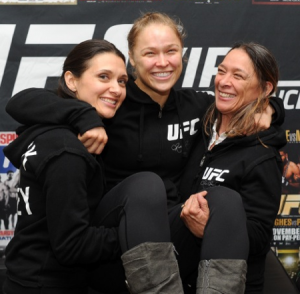 Now, I'm good at math and I thought if three hours after school are important – often the time between when kids get out of school and their parents get home – and you have at most one hour of physical activity, what are kids doing in after-school programs in the other two hours. Surely, they can't spend two hours just eating fruits and vegetables, right?The most interesting part to me was the lengthy discussion of the three hours after school as being vitally important. This is a personal interest of mine, since for the last three years, I have volunteered at an after school program teaching judo. (The daughter in the middle started that judo program five years ago and taught it for the first two years.) It was also interesting, though, because he mentioned the importance of 60 minutes of physical activity a day, at least 30 minutes of it occurring in school seems to be a goal.
Our games are used in a couple of after school programs, and that's great. However, the games we have available now are aimed at mathematics in grades 3 through 6. What about older kids?
I visit a lot of disadvantaged communities and one of the disadvantages students have is that they don't really have much idea of the type of opportunities out there for future careers, what people do or how they get those jobs. So … I thought one thing I could offer immediately is an inside look at making computer games. Not one to let grass grow under my feet, I sent an email this evening to 30 teachers I know and linked to a few parts of the game we are working on now. These are in pretty rough form. However, if the students check in every day after school they can see what we have done in the past 24 hours. It should be fun for them to see how the game takes shape. Some of the pages don't have sound yet. They don't have the bells and whistles and "yoo-hoo" that comes up when a student passes a quiz or goes up a level.
That whole "Take your child to work day" isn't available to a lot of students, and if they live in a small rural community, the kind of jobs they can be taken to is limited. So … I decided to reach out to students after school and take a whole lot of them to work with me for the next six weeks. Too often, whether it is software or scientific research, students are presented with the final product and think it is made by people who are far smarter and more talented than them. If they only saw how rough it is at the beginning and the amount of hacking into shape it takes — and now they will.