English is going down in the list of world's most spoken languages
The number one is Chinese, due to its large demographics, unfortunately for most Americans, it is a very complicated language for its writing – totally different from what we are used to.
If you can understand this blog, you are fortunate to master the third most spoken language.
For many people, being able to speak one out of 3 languages would be enough, however, despite being number three on the lists, English was positioned below Spanish.
Years ago, being able to speak English was a competitive business skill worldwide, nowadays speaking multiple languages is a necessity. If you go to a job interview, the employer will assume that you have at least a basic level of a second language -schools teach foreign languages after all.
IN THE USA, 13.4% OF THE POPULATION SPEAKS SPANISH.
Are you part of this percentage?
If you are not or want to improve your Spanish skills, we have the solution.
In 7 Generation Games we have videogames that teach Spanish and English in a real context, we mix the use of mathematics, history and more, to make learning more enjoyable.
Need basic Spanish? Let's start with the numbers -> Counting by two languages ​​AR is an augmented reality game that teaches you the writing and pronunciation of numbers in Spanish with augmented reality! Point the cards -free- with the camera of your cell phone or tablet and watch how 3D figures appear.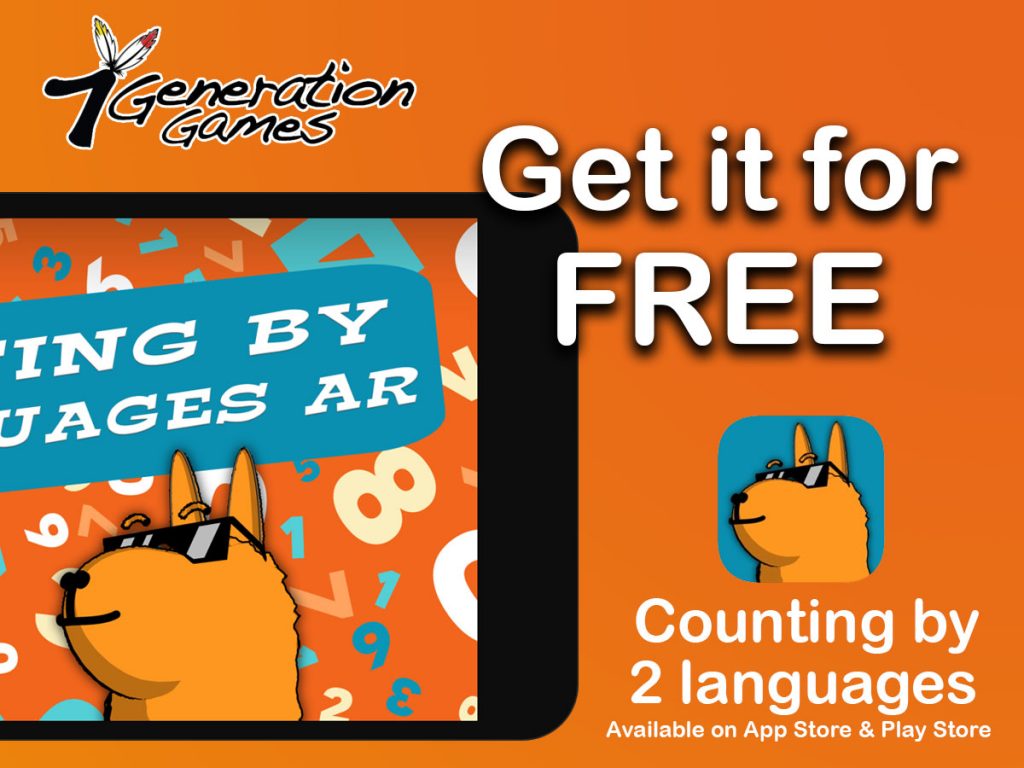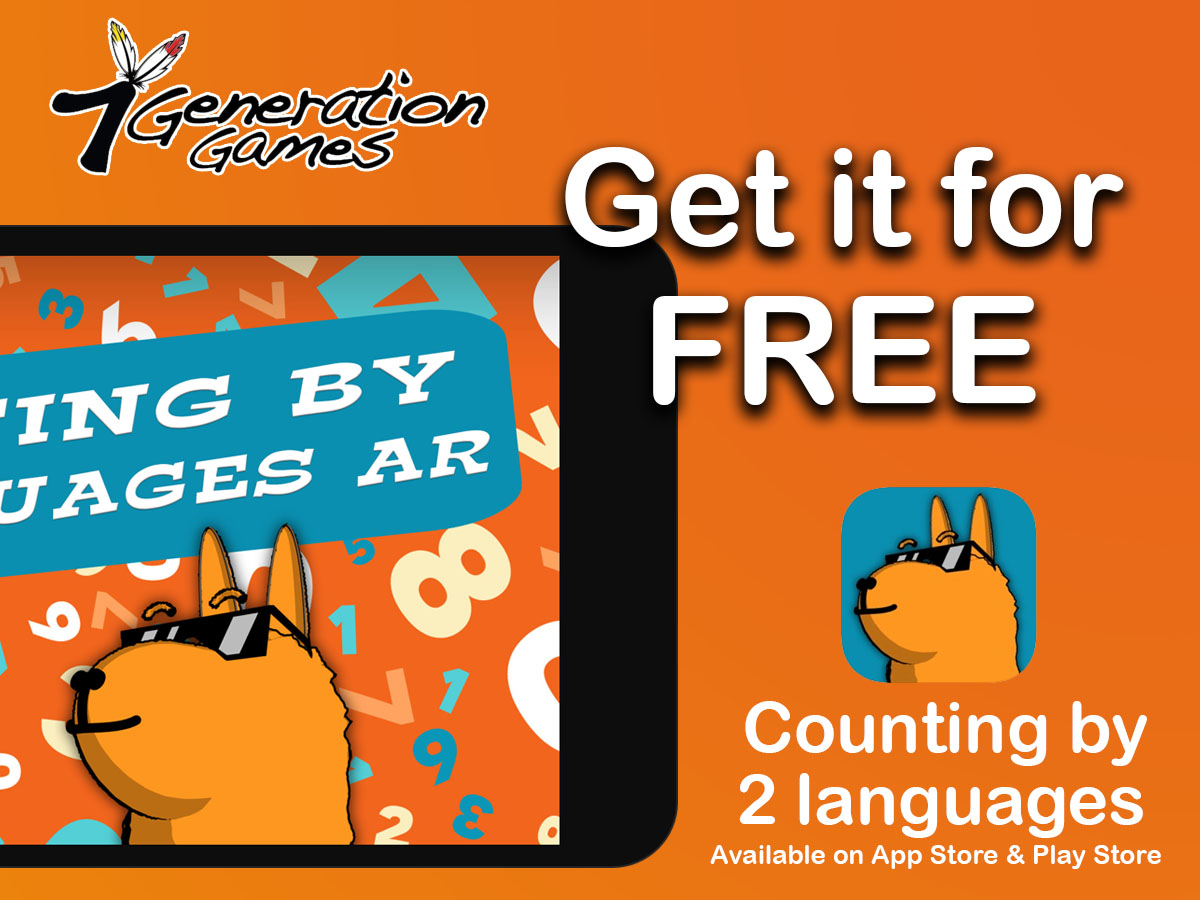 FREE DOWNLOAD FOR ANDROID HERE
FREE DOWNLOAD FOR iPhone / iPad HERE
If you are looking for a little more complexity, download Math: The Universal Language AR, our augmented reality games in which you will learn multiplication in Spanish/English in an entertaining way: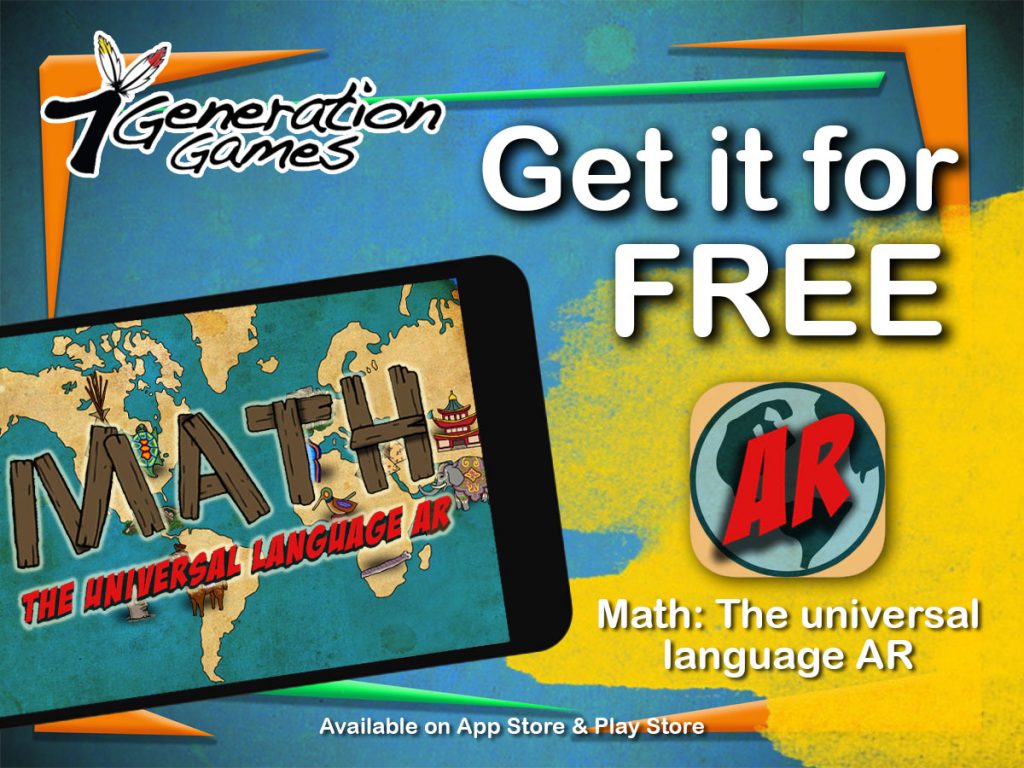 FREE DOWNLOAD FOR ANDROID HERE
FREE DOWNLOAD FOR iPhone / iPad HERE
Are you one of those people who "know some Spanish" but would like to be a lot more fluent?
Challenge yourself with Making Camp Bilingual, where you can play a series of mini-games based on the Native American culture while you learn Spanish/English:
DOWNLOAD FOR ANDROID HERE
DOWNLOAD FOR iPhone / iPad HERE