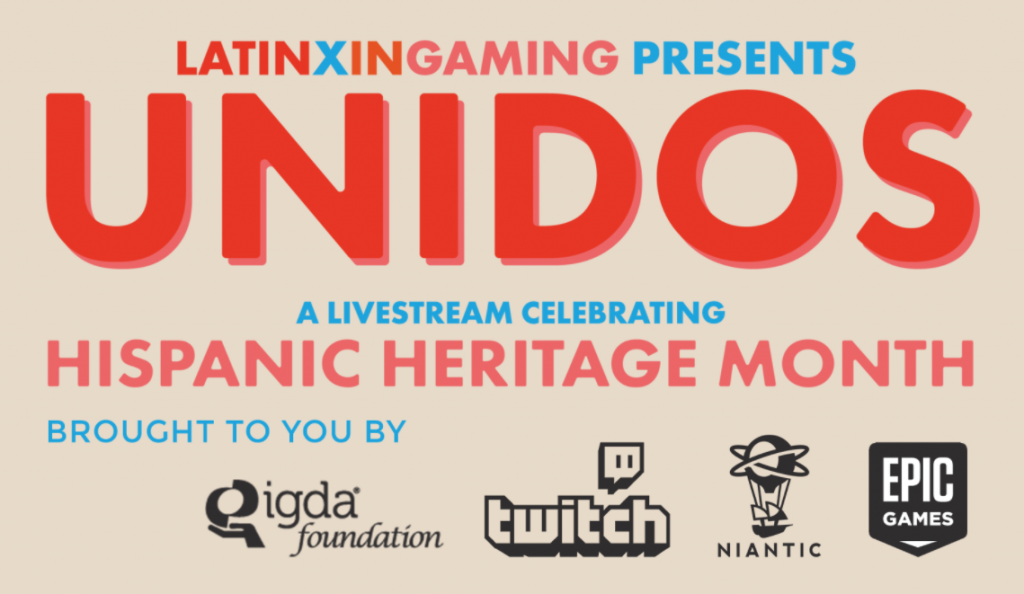 Let's Celebrate Unidos 2020! | Oct 9 – Oct 11
UNIDOS Online is all about celebrating the intersection of video games and Latinx culture. Watch many video game related showcases, demos and interviews with game developers and game geeks! Join the Discord, and social media to see up-to-minute updates. Watch LatinxInGames on Twitch! All times are in EST.
SCHEDULE (EST)| Friday | Saturday | Sunday
---
On October 10th at 1PM, join the Puerto Rico Game Developers Association (PRGDA) for an incredible journey around Latin America with the Unidos Online Games Showcase. PRGDA will be highlighting the admirable hard work, creativity, and dedication of the Latin American game dev community for the world to see. All times are in EST.
Click here to see our 7 Generation Games preview!
Saturday, October 10, 2020
1:00 PM  2:00 PM EST