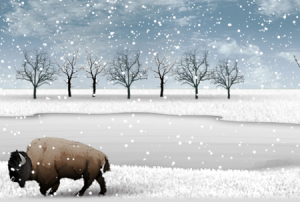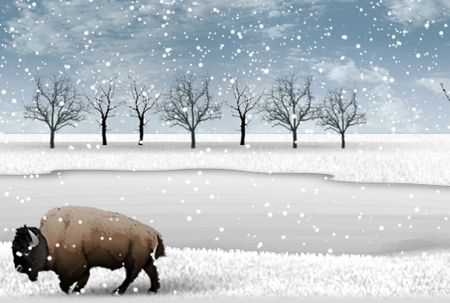 All right, so what if your sister, Betty had all of her Christmas shopping done by November 15th. She also alphabetizes her spices and we don't see you doing that. You're busy. We get it. On the other hand, you don't want to be the person who shows up at the family dinner with Starbucks gift cards for everybody because it was the only place you could find open on Christmas Day.
Here's your solution:
For the kiddos and for Aunt Marge who spends hours on her computer playing Candy Macaroons or whatever that game is – give them a copy of Spirit Lake or Fish Lake (get both for under $20 and we'll throw in a free copy of the Forgotten Trail beta version). They'll hunt wolves, canoe rapids and brush up on multiplication, division and fractions along the way.
What ABOUT your sister, Betty? When she isn't getting her Christmas shopping done early or spice alphabetizing, she's organizing the church rummage sale or running a fundraiser for world hunger. She would love it if you donated games for a whole classroom. It's $99. If you don't have $99, or you really don't like Betty all that much – let's face it, she's a bit of a know-it-all – you can sponsor one child with one game for under $10.
Your mom, on the other hand, is awesome. You can sponsor a whole school in her name for $250. Moms love that kind of stuff.
Since it's also good to receive, we'll send you a free license for our newest game, Forgotten Trail, just for being a good soul.
If you are one of the first 4 people to donate a classroom or school license, we'll also send you a mini-poster from Forgotten Trail, autographed by Ronda Rousey, who makes a cameo appearance in Level 5.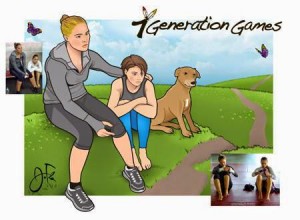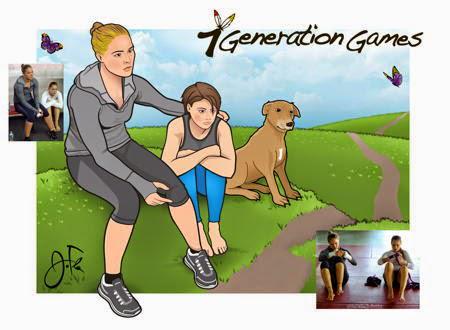 How to give:
Click here  http://www.7generationgames.com/buy/
Select the game(s) you'd like to give. This will take you to our online store.
TO GIVE AS A GIFT
Enter the number of individual licenses you'd like to give, add to your shopping cart and proceed to checkout. There will be a green button on the bottom that says GIVE AS A GIFT. Click that and give your recipient information.
TO DONATE
Enter the number of individual, classroom or school licenses you would like to donate, add to your shopping cart and proceed to check out. After you have entered your payment information, the last screen has a box for comments/ notes. If you want the game donated to a specific school, give us the name and CITY. (You'd be amazed how many towns have a Springfield Elementary). If it is for a classroom, please include the teacher name also. If you don't specify, we will donate the license to a school in a high poverty community.
That's it. Shopping done and you added a little more good in the world while you were at it. Isn't that what the season's all about?