Technology meets textbook. iPad meets pencil and paper. Anytime a student learns about a subject at your traditional brick and mortar facility combined with online delivery that is blended learning.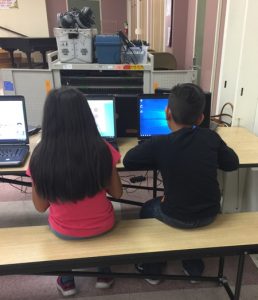 Take your average college course, you may attend the classroom lectures but also have online assignments or components to the class. When the online and in-person learning experiences are parallel to each other and complement one another you are using blended learning.
The origin of blended learning is still up for debate. However, it's believed that in 1999 an Atlanta-based computer training business came up with the term. They used it while announcing the release of new online courses that were to be blended with live instruction.
Some big reasons for the rise of blended learning? Budget cuts, teacher shortages and greater demand for results. More and more is expected of teachers while they are provided with fewer resources. Some reports project that by 2019 approximately, 50% of all high school classes will be online.
There are four different models of blended learning used around the country:
Rotation: Students rotate between online and face-to-face instruction in school.
Flex: Still attending traditional classrooms daily, students divide their time between online and teacher driven studies in school.
Ala Carte: Taking one or more online courses in their entirety, students continue to attend to their traditional classroom studies.
Enriched: Students divide their time between school and home with their courses.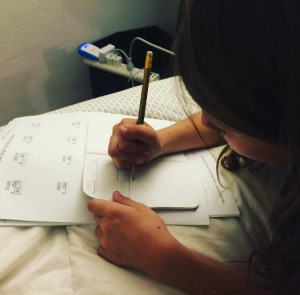 However, not everyone is all for blended learning. Critics argue the technology helps make it easier to teach standardized tests, but they ultimately detract from quality teaching. They say computers are good at measuring simplistic, computational tasks required by a standardized test but not critical thinking. They also argue the long-term implications of learning computational math, which is already done by computers, as opposed to math jobs that require a human involved higher-order thinking. A recent survey also showed that students taking blended learning courses were less engaged with the teacher at their institution than their fellow classmates who took purely online or purely traditional classes.
On the other hand, even some law schools around the nation have started experimenting with blended learning. Some students have found the flexibility granted to them by the model to be one of its greatest assets. Many of today's law school students are a part of the digital natives generation. Digital natives are those born after 1980 and whose personal lives have been mostly, if not completely, integrated with technology. The National Council of Teachers of English determined that proficiency and fluency in the tools of society (such as computers) are necessary in order to be considered "Active, successful participants in this 21st century global society."
At 7 Generation Games, we clearly believe in the potential of blended learning – since it's at the heart of what we do. We've seen the ability that technology has to transform education, whether it's using our games to help bring underperforming students' math scores up or as a way to engage advanced children in the classroom who are looking for a challenge that also keeps them engaged. But we think it's really important to emphasize the blended part – because while we are creating tools that we hope will be used by teachers and beneficial to both them and their students, we also recognize that there is no digital solution will ever be able to replace classroom teachers and the amazing work so many teachers around the country (the world, for that matter) do on a daily basis.
Blended learning may be on it's way to a school near you if it hasn't arrived already. If you want a better idea of what the digital part of that might look like, you can check out our games! You can buy them or try our free demo first!  And don't forget to get our free iPad app!