Update: Thank you for backing us on Kickstarter! Check back in with us soon!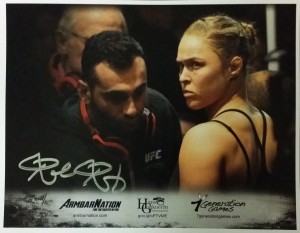 Did you know UFC women's champion and UFC 157 headliner Ronda Rousey is an avid gamer? If you're a fan of hers, you might have already known that!
However, you might not have known that if you give $50 to back Spirit Lake: The Game, you can get an exclusive, limited edition "Thank You for Supporting Spirit Lake: The Game" photo signed by Ronda Rousey.
Want one? Back the game on Kickstarter now!