Recently, I attended a presentation where the speaker jokingly apologized for not having much in the way of artwork on the slides that represented his tribe. He said,
"I got tired of pictures of buffalo".
With Thanksgiving coming up sooner than you know it, as well as many social studies classrooms throughout the year teaching about Native Americans, we were reminded once again of the scarcity of representations of Native Americans as they actually lived.
At 7 Generation Games, we try to support classroom teachers and parents educating their children at home as much as possible. So, here is our gift to you today – photographs of Native American life in the 19th and early 20th century.
Knowing that many people who are interested in authentic portrayals of Native American life in US history may not have time to comb through their very extensive resources,we sent two of our educational consultants to the Library of Congress in search of material useful both to us in designing our games and anyone teaching social studies classes with Native American content.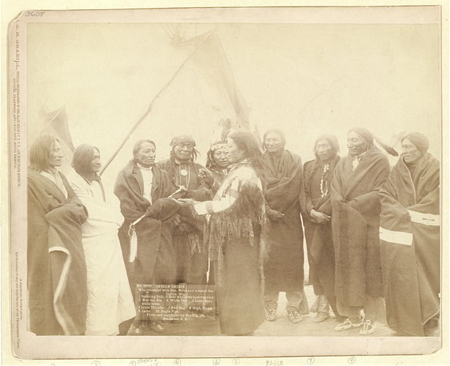 This first link will give you descriptions of specific lots of photos with a particular emphasis on the Sioux and other Plains tribes.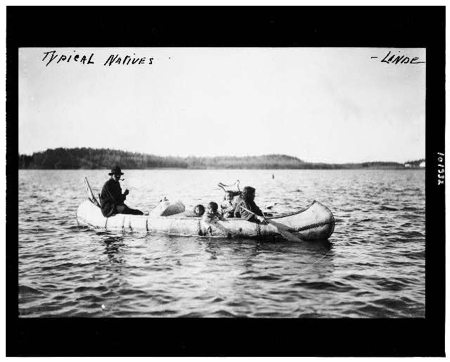 This second link, is predominantly photos of Ojibwe life at the beginning of the last century.
These photographs were selected  from  the Library of Congress  collection, by our cultural consultant from Spirit Lake, Dr. Erich Longie, who is the tribal historic preservation officer  for the Spirit Lake Dakota Nation, and by Jennifer Rousey, a middle school history teacher. Yes, they traveled to Washington DC to peruse the collection so that you wouldn't have to.  All of the photos here are copyright free and you are free to use these in your classroom in any way you see fit.
The Library of Congress is a great resource, their website as well as the library itself. If you see any descriptions that appeal to you, just click on the link on our page and it will take you directly to that lot of photographs on the Library of Congress site.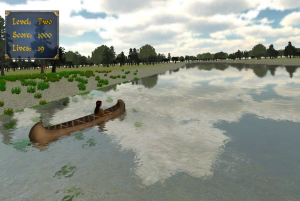 If you'd like to see how we have translated some of these images into artwork for our games, check out Fish Lake, Spirit Lake and Forgotten Trail. You can get all three games for under $20!