We are very excited. Do we look very excited?
Well, we are.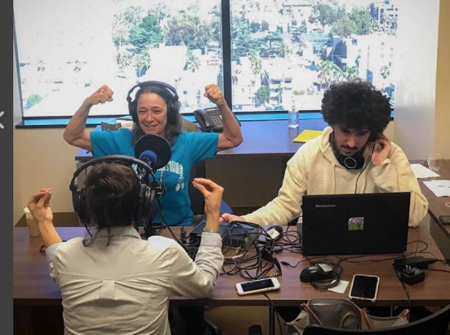 I'll tell you why. It's been YEARS that I have been wanting to update Spirit Lake, our very first game.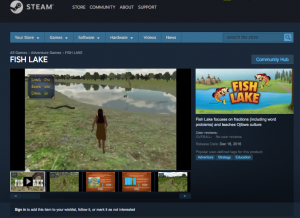 We did an update on Fish Lake this year, which is now released on Steam and available for download on our website.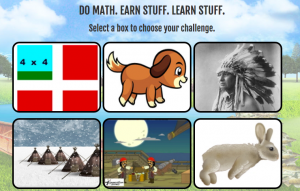 We have been focusing on new products – our first mobile app, Making Camp, that runs on iPad and Android tablets.
Just, a lot of stuff.
In the back of my mind, it has been bugging me forever that we had this game we made, our very first game EVER, that really needed some updating and polishing. So, now, for the first time since 2015, we have an update available. If you bought Spirit Lake – well, ever – you can probably download it from the same link. If you can't or you lost that link, shoot an email to info@7generationgames.com . We'll look you up in our database and send you the new link.
Just so you know, this is just the first swipe at an update. There will be another major update within the month. The changes are of two types. One is purely cosmetic. As you can see below, the original pages were pretty much just links, like a web page.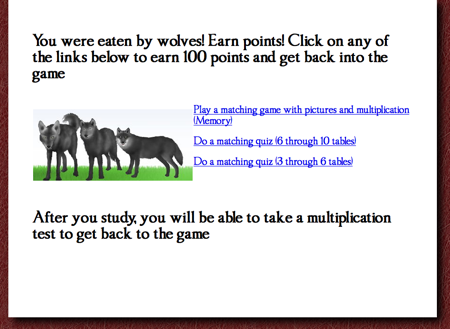 Here is an example of an updated page, but this is just, as I said, the first swing at it.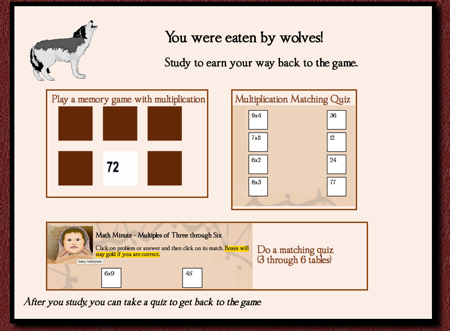 Below you can see our art team, Justin, Ean (who doubles as a developer) and Tati, reviewing the page layout. They are working hard at adding their artistic talents to this now that the layout has been improved.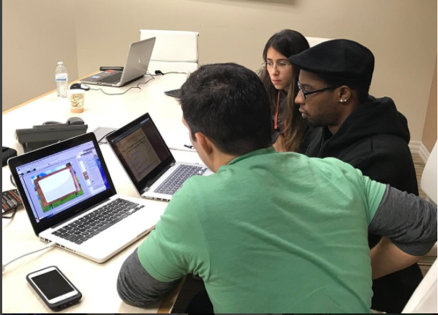 There is a lot to still be done.  Here are a few things we did so far, though, to make it a better game and more attractive to students.
Reduced the amount of text on each page
The total amount of information is the same, but spread over more pages. Again, this is just the first draft of the update. (Also, Jonah, our sound guy in the top photo, does not have the best Dakota accent so we are replacing the Dakota words spoken by him with words spoken by people who actually ARE Dakota. That will be in next week's update.)
We also reduced the number of math questions, which at first might seem odd since the major focus of our games is to teach math. However, when we analyzed the data we found that anyone who passed a quiz almost always got the first two questions right, so we dropped one out of those two questions on each quiz, reducing the number the player had to answer correctly from six to five.
The videos have been greatly improved, most of them, anyway.
As you can see, much of the content is the same but it has been made more entertaining, more attractive.
Normally, we would not release our "first pass" through the game but this update was so overdue, we went ahead with it.
So … if you haven't downloaded Spirit Lake lately, you might want to grab the latest update. If you never bought Spirit Lake, you can buy it here now, and, as always, all updates will be free.