Will you be at South Summit in Madrid? We will! The international tech summit, now in its 10th year, drew over 22,000 attendees last year and is set to surpass that for 2022. Speakers are set to include former U.S. vice president Al Gore, Spanish World Cup winning goal keeper Iker Casillas, Khan Academy founder Sal Khan and 7 Generation Games CEO Maria Burns Ortiz – just to name a few!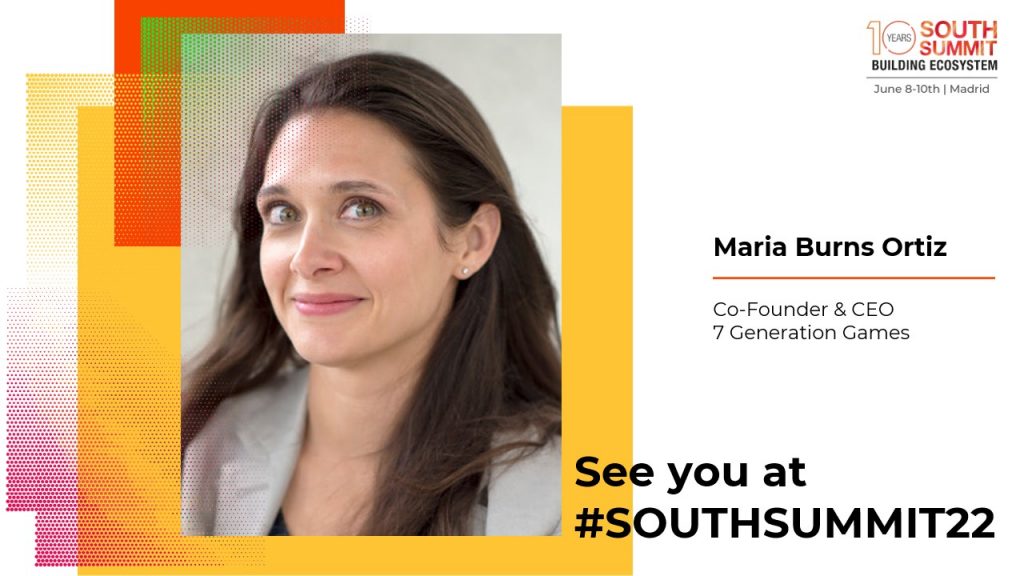 In fact, Maria will be participating in two sessions:
Education: A Virtuous Circle of Continuous Improvement
Wednesday, June 8, 2022 9:30 AM
Powering Up Talent Through Sustainable Education
Thursday, June 9, 2022 11:20 AM
In addition to Maria speaking, our president Dr. AnnMaria De Mars and our country manager for 7 Generation Games/Strong Mind Studios Daniel Mondaca are also attending and will be around at the event all week. If you want to meet up, let us know – connect via the South Summit app or conference platform or social media or just stop us if you happen to see us walking by!