When releasing 2 games isn't what took most of my time this month, you know it has been crazy busy.
Start a company so your time is your own, they said…
Shaking my head so hard I think it will fall off.
We DID release two games that got overshadowed in all the chaos (but it's GOOD chaos). Speaking of chaos, Fish Lake Adventure is FINALLY in the app store. That's a long post I will write about this week, along with my promised follow-up to my rant on education. I'll have a lot of time to write on planes and in the airport tomorrow.
I started off two weeks ago in Santa Monica and then flew to Minot, North Dakota where I spent the night before driving to Fort Totten, North Dakota spending the next 3 1/2 days with Spirit Lake Vocational Rehabilitation discussing educational and vocational training needs of people with disabilities. Next, it was to Warwick to visit with the superintendent and middle school principal about their summer program. (Cheryl, I know I still owe you a proposal!)
Then, it was off to spend the night in Minot, teach my online class and meet on with our site coordinator for our latest game under development. It's very early stage so you'll just have to wonder about it . Next stop, Bismarck, meeting with friends from Twin Buttes to discuss the new pilot program over breakfast.
Saturday, I was in Jamestown, practicing my workshop presentation with an education professor from University of Jamestown and getting her input on a couple of ideas we have for projects for professional development and supplemental resources for teachers. If you are starting to snooze right now, I will mention that Dina is semi-retired and her hobby is making brandy. You can see a video of me taste-testing and us giving advice on life below. (Thanks, Dina!)
https://t.co/iFTq9Rza0P Me and Dina drinking and giving advice— DrAnnMaria (@DrAnnMaria) March 24, 2019
Sunday, I was back in Devils Lake where, mysteriously, someone had cancelled my hotel reservation. (I'm looking at YOU, Marshall!) No, seriously, I think it was a mistake because De Mars / Demarce/ De Mars/ Dumaris is a common name around Spirit Lake and Turtle Mountain. After two more days at Spirit Lake, where I hilariously received a letter from a game tester addressed to "Ronda Rousey's mom", it was off to Belcourt.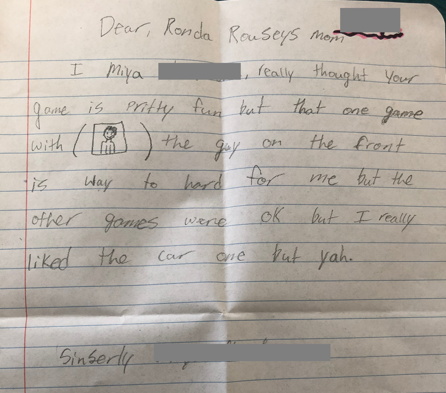 Belcourt, on the Turtle Mountain Reservation, was a little more stressful because I REALLY wanted these guys to approve of our games. Unlike the folks at Warwick, I don't see the teachers and staff at Turtle Mountain very often. Some of them were testers five years ago with the very first, pre-beta very buggy version of our very first game. So, I was holding my breath because I wanted them to say we had improved and to give us another chance. They liked the games and gave us super-helpful suggestions. Plus, I met some new, really cool people.
So, finally, it was time to head back to Minot, teach my last online class in Advanced Multivariate Statistics (yes, this is what I do on the evenings that I am not drinking) and fly home to Santa Monica for six days.
So … next stop … Wrestlemania! One of my lovely children is headlining the main event. I will confess that the only thing I know about Wrestlemania is that my daughter Ronda is in it . When the WWE came to Santiago, Chile (I did a podcast on that, if you are interested) was the first time I ever saw professional wrestling and a giant man named Drew told me that I should go to Wrestlemania because I had his word it would be worth it. It is the first promise I ever received from a giant. When Ronda was the headliner, that clinched the deal. So, tomorrow we are flying out to New York City.
Because I am always working, if you want to meet up in Brooklyn on Saturday, post your email in the comments and we'll send you the location, or you can email info@7generationgames.com or use our contact form if you don't want people on the Internet to see your email, or know that you associate with me.
So, it's been a great couple of weeks but that's why I haven't responded to your email/ text/ phone call.
Sorry, I will get back to you. I swear!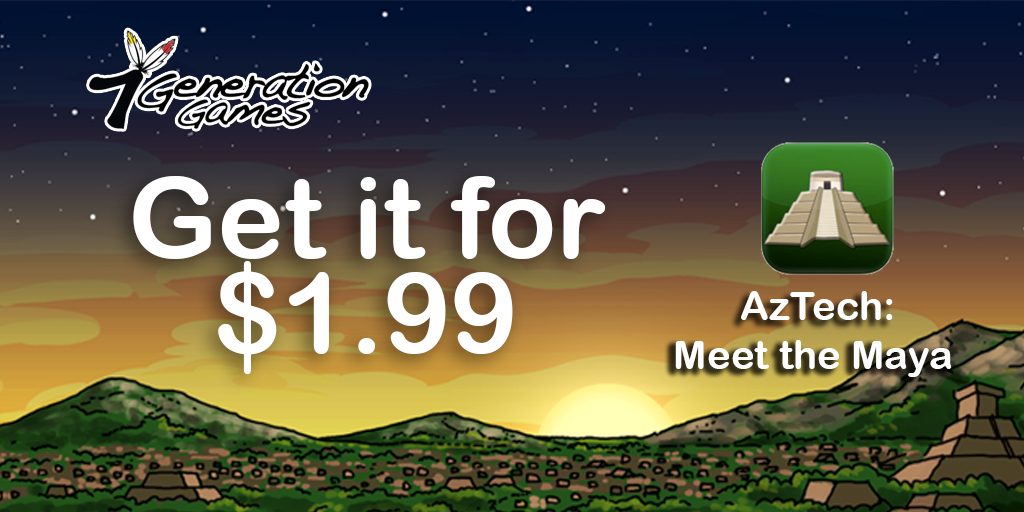 Now you see how even important things like that can get away from me, don't you?