We launched our Kickstarter campaign for our bilingual AzTech Games series yesterday – hitting 13% of our goal in the first 12 hours – which was amazing! Of course, we still have a long way to go, and part of the reason why we decided to do a Kickstarter wasn't just to get the cash (don't get me wrong, that's part of it), but it was also to make people aware of our innovative new math game series.
So what's AzTech Games all about? So glad you asked…
Part interactive novel, part video game, AzTech Games is a new educational games series from 7 Generation Games. Hey, do not stop reading just because you read the words "educational games"!
Imagine if you played a game like Legend of Zelda or Oregon Trail, and by the time you got to the end, you mastered a math concept. That's what we do at 7 Generation Games. We make better educational games that lead to better math scores – with the data to prove it. Now, we're taking it to the next level with AzTech. [You can help us get there by backing our Kickstarter!]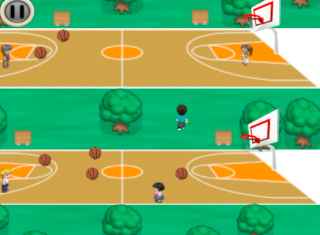 AzTech Games is the FIRST fully bilingual, cross-curricular math adventure game on the market. Each game teaches math as well as incorporates social studies and language arts – because real life isn't broken down by subject. Making it twice as nice, it can be played in English or as a bilingual English/Spanish experience. Language of instruction is controlled by the player on every single page within the game, including text, audio and video content.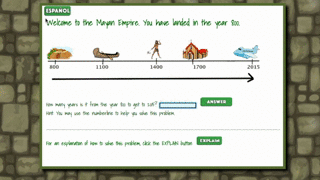 And because it doesn't matter how awesome your educational game is if it doesn't actually teach anything, we have data that shows kids who played our games improved their math scores 300% over the control group in just 10 weeks! (For those of you who geek out over data, we've got some more on that below.) But seriously, take a second to let that sink in, kids who played our games improved three times over kids who didn't.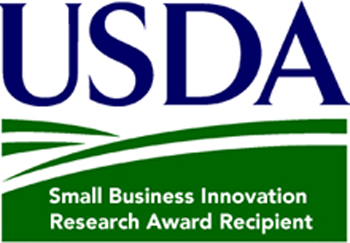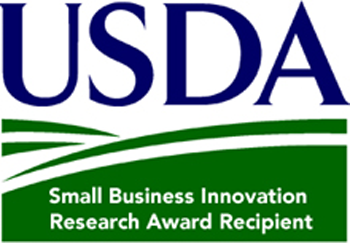 The initial development of AzTech Games series was funded under a Small Business Innovation and Research grant from the U.S. Department of Agriculture (thanks USDA!) to create a game that could be used for English-language learners in rural communities to teach math and language. But as we started building the games out, we realized these games had potential to go far beyond that initial school market.
After all, only 26% of U.S. high school seniors are meeting math standards – that doesn't even mean good at math – just hitting the minimum acceptable standard. If current solutions were working, math scores would going up – and they're not. We've built something that data shows works. We want to get our games in the hands of as many kids as possible, as quickly as possible, so we're launching this campaign to adapt the game and release a consumer version compatible for Mac, Windows and iPad. (If we hit our initial target, one of our stretch goals will be Android and Chromebook-compatible version).
Further setting us apart is our bilingual capabilities. Only want to play the game in English? No problem – that's the default, just play and go. The game alone is an awesome educational experience. But let's say you're one of the half billion Spanish speakers around the globe or you're a native English speaker trying to learn Spanish or you're one of tens of millions of bilingual Americans who are looking for games where you or your kids see characters like themselves – then AzTech is the educational game you've been waiting for.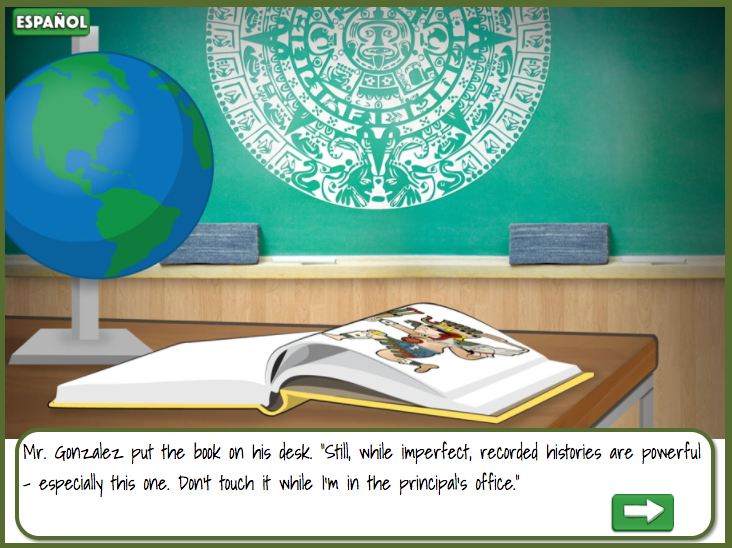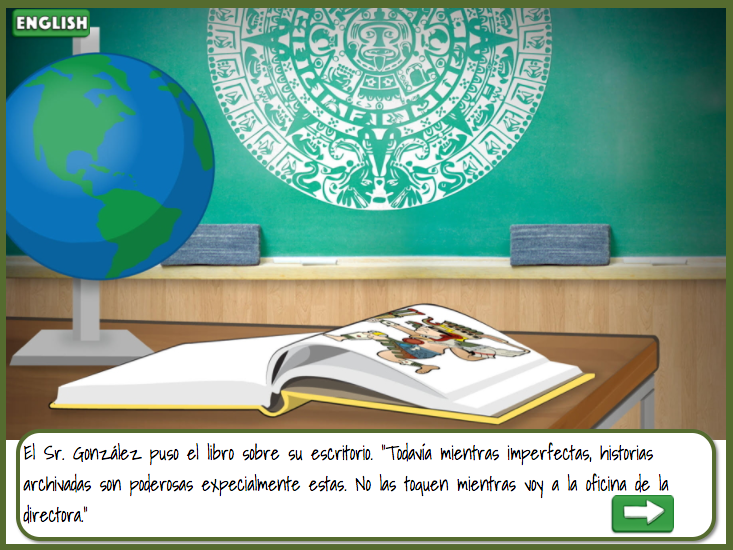 Between the development, assets, educational content, efficacy and other elements, building these two games cost over $150,000. For just a fraction more – which we're looking to raise here – we can create a version of AzTech for the individual market, making it accessible to anyone with a computer or iPad.
If we exceed our goal, we certainly have no shortage of ideas. Stretch goals would also us to: add more interactive elements, Easter eggs and minigames; incorporate elements of AR; make the game Android and Chromebook compatible; and roll out future chapters faster (AzTech will be a six-game series). Trust us, there's no shortage of things we'd love to do to improve the games if we had more money.
The AzTech Games series is recommended for Grades 5 and up. On the math front, we cover standards students typically see in Grades 5-8. But maybe you're older and you just want to stretch your brain and play a fun game  – that's cool too. As a bilingual product, there's really no ceiling. We've worked to make AzTech Games products that meets the educational needs of kids, but also that are just fun games to play. Honestly, we play them even if we didn't make them.
We're creating AzTech Games because we have seen firsthand how better math scores open doors to better futures – futures that we believe ALL children should be able to access. Help us make that a reality and back AzTech Games.