Designing a video game is simultaneously easy and difficult. There are many moving parts. I hope this insider's glimpse serves to enlighten youth in exploring their future career paths. Read on to see how we made the Making Camp Navajo game project.
A video game project feels similar to how a movie might be directed. Different teams work on different parts of the game throughout the project. Since we are a small company, all of us have multiple roles. As an example, I am most involved with our Growing Math project, community outreach, and marketing, but this summer I also helped design a game with our Making Camp Navajo team, led by our creative director and CEO, Maria Burns Ortiz, along with our project manager and co-designer, Diana Sanchez.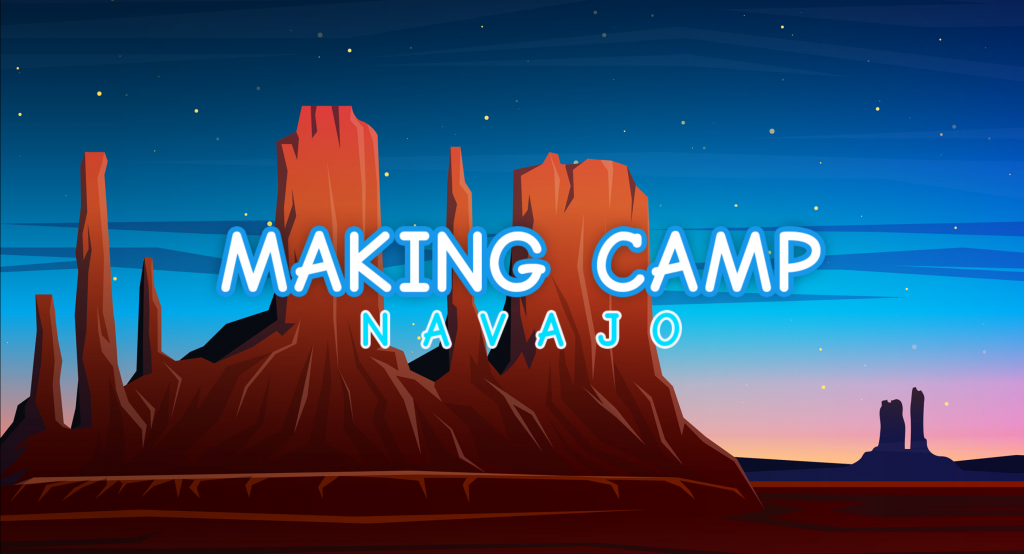 Consider the start of a video game project to be just like the first drafts of a story or an essay you want to write. Everything is discussed, from the characters, the setting, the mini games for each math module, the languages, and the specific cultural teachings we want to include. We have to write scripts for what happens in each module. Everything from what the characters will say to the modules that teach about a cultural element all have to have scripts.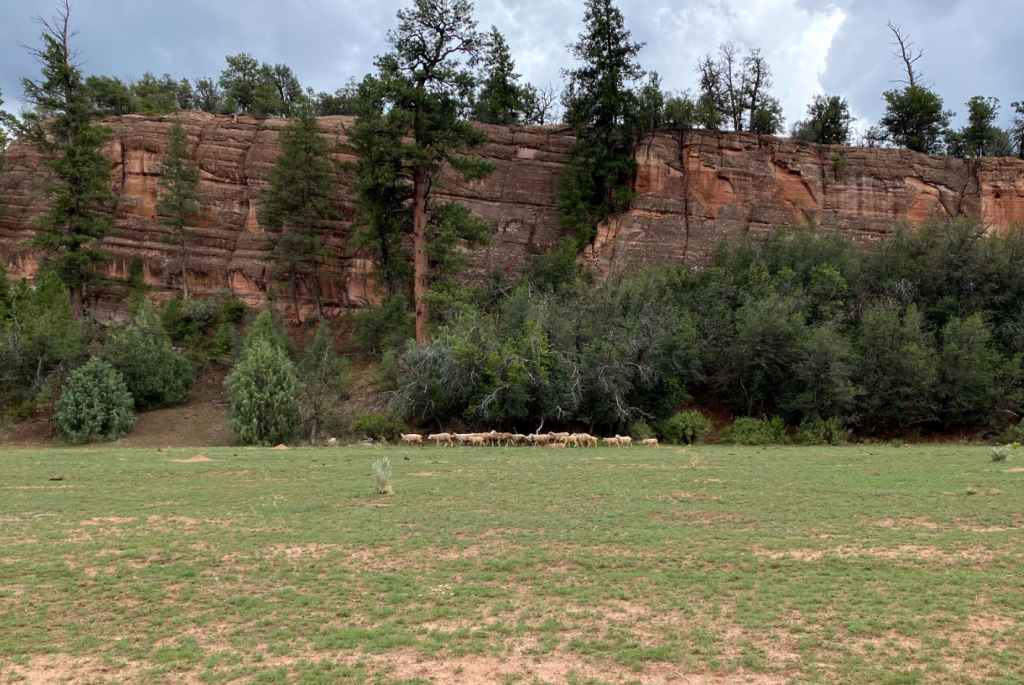 We brought three Dine' cultural consultants to the video game design team: Albert Chase, Geneva Johnson, and Michelle Whitstone. They helped develop our Navajo culture aspects of the game. They each drew from their personal experiences growing up, their experiences in teaching Navajo studies and Dine' bizaad, and more. All of them relayed cultural teachings that I had never known before, as I was not raised completely traditional.
As none of us on the team can consider ourselves Navajo cultural experts, it is crucial to this project that we find Dine' people who possess a breadth of knowledge on as many aspects as possible, which includes language, weaving, cooking, and more, so that Making Camp Navajo and subsequent resources are developed "in a good way," as many in the Indigenous communities say. As a company that includes marginalized Native communities in our target user population of teachers and students, all our historical, cultural, and contemporary resources need to be accurate.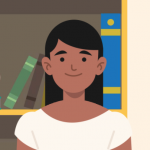 Voice actors also breathe life into the characters. AnnMaria, Maria, and Diana have featured in the AzTech and Making Camp series and beyond. This summer, it was my time to shine. I will voice the character Rose in Making Camp Navajo. Any time she has a line of audio in the script, I will record myself speaking her lines in both English and Dine' bizaad. Sometimes I need a few takes, but it's actually fun and I strongly encourage anyone to give voice acting a shot.
And what is a game without an artist? What we desired was an experienced digital illustrator. It did not take long to find Jeremy D. Arviso, owner of RVSO Designs, to create the art for Making Camp Navajo. Arviso, having been raised in the Southwest all his life, was more than qualified to illustrate the game characters and the warm desert landscapes. He contributed to characters, their clothing designs, their homes, and historical settings of the Long Walk, World War II, uranium mining, in addition to a homey hogan (a traditional Navajo dwelling).
When our cultural illustrations had been reviewed and vetted by our consultants, it was time to begin software development, led by AnnMaria, software developer and 7 Generation Games president. Much of the Making Camp game's code was reused for Making Camp Navajo and is a common practice in software development. All of the illustrations, audio, and videos are incorporated into the code framework. Bugs will and do occur at the start and even after the game is released. But no worries, as that's part of the developer team's ongoing duties. Our two developers who recently joined us full time, Ali Mohamud and Julie Malyshev, are now hard at work developing and testing Making Camp Navajo. Our interns help bug test our games and report any to our Bugzilla website.
I should add that AnnMaria, as a veteran educator, develops lessons and leads development of the game's modules. Since our game is geared toward teachers, she selects the curricula standards that are taught in the games and ensures that each module provides real-world examples that teach in-context. This is how our games are different from say, Super Mario World. As a company, we want our games to be fun, but as we intend for it to be used in schools, we have to include curriculum standards that support what schools use, setting it apart from games like Super Mario World.
Our marketing team and Growing Math project team are already at work promoting the game at conferences, newsletters, blogs, Growing Math trainings, emails, and word of mouth. Usually everyone helps out at 7 Generation Games, but it's namely AnnMaria, Maria, Diana, Daniel, Juliana, Alejandro, and me who develop marketing campaigns and marketing materials. Marketing is how we break the crucial and exciting news about our video game. Marketing campaigns take place before, during and after a video game's release. As long as we keep marketing our game, the community will stay informed and may become interested in playing it. Being interested in one game of ours may lead to a player, like you, your friends, or a teacher, becoming interested in past games that we already made, and that helps our games get even more players, which is great for us as a business.
I hope this enlightened you on how a video game is made at an educational software company. You might someday find yourself interested in joining a tech company. Who knows? It might even develop video games. There are many things you can help out with on a video game project, so I encourage you to keep your mind open to the possibilities.