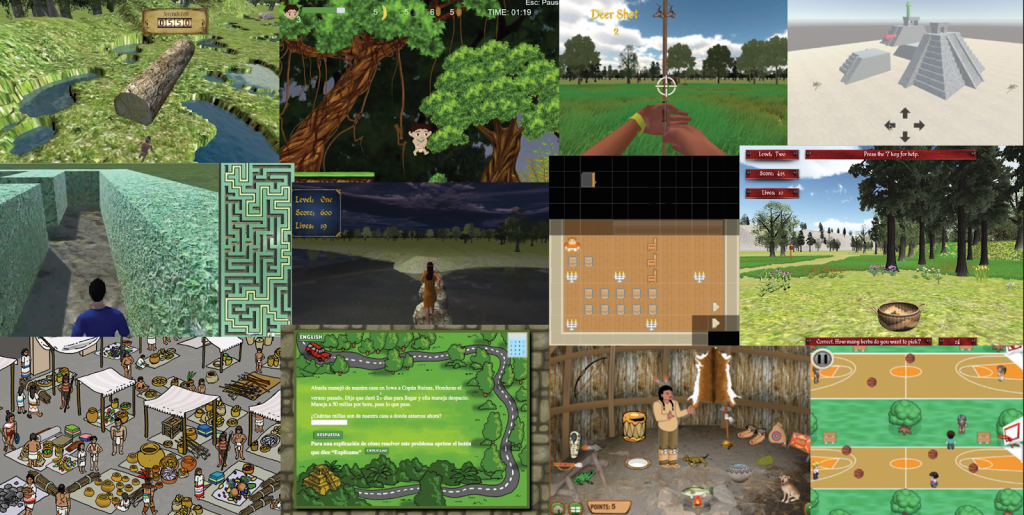 7 Generation Games, a mission-driven educational video game studio focused on closing the math gap and supporting STEM education in tribal communities, is looking for a digital artist for illustration/animation on an upcoming game project. This game is centered on the Diné (Navajo) culture and language.
Targeted project start date is May 15. The project is anticipated to run 8 weeks, requiring 15-20 artist hours per week or 20-25 hours for an artist/animator. Any candidates for this position must have availability in June and July.
This is a contract position; however, there is a possibility for regular work on future projects (either in a contractor or part-time staff role). That said, if you are only interested in this specific project, that's fine too.
Basic Pre-requisites:
You have to be reliable. You need to understand that deadlines are absolutely paramount.
You have to be able to work independently/without extensive supervision.
We expect you to give your full effort to assigned projects/tasks.
Ability to communicate with and work as part of a team.
Ability to take and implement feedback.
You have to have a digital portfolio of artwork for us to view.
Because this project is under a federally-funded grant, all applicants must be U.S.-based.
Primary Required Skills
Ability to create original 2D artwork as layered Photoshop files.
Ability to create artwork based off of photos, historical works and other existing sources as well as to create original characters and scenes.
Secondary Desired Skills*
Ability to animate artwork. (preferred)
Ability to create original 3D animations.
Knowledge of Diné culture and history.
Bilingual in Diné bizaad.
* We do not expect applicants to be experts in all of those areas. Any combination of the above desired skills will be considered a plus.
Duties
Create original artwork for 7 Generation Games' games (characters, background, icons and other necessary/related imagery) and supplemental resources.
Work with creative director to create a cohesive and consistent look of games.
Work with cultural team to ensure artwork accuracy.
Collaborate with creative (art/narrative) and technical teams in support of 7 Generation Games.
Animate artwork for in-game elements and additional resources (preferred)
Please note: Because this is a contract position, it is expected that the artist will possess the basic hardware (e.g. computer, drawing tablet, etc.) and software for this type of freelance position as well as access to reliable Internet as needed to upload/share artwork (we use Google apps) and participate in project meetings. If necessary, 7 Generation Games will provide any specialized software licenses for the duration of the project.
If this seems like a fit, please email your resume and portfolio/digital work samples to Maria Burns Ortiz at maria@7generationgames.com.
FYI, please check out our website before you apply to familiarize yourself with our company. If you want to make a really good impression, you can also download our apps here and/or play through the demos.
7 Generation Games is an EOE and encourages applications from diverse candidates. We hire from all backgrounds, ages, and levels of experience.