If you're looking for an alternative to your usual lesson plan go-to site, here are some free resources that you and your students might enjoy.
Ag in the Classroom – This website offers free agricultural science resources for digital learning and in-person instruction for K-12. It even has experiments you can perform in your classroom.
Code.org – Free coding modules with beginner programming tools and videos for teachers, parents, and students. Accessible options provided for programmers who are blind or have visual impairments. As a hook for new coders, try this JavaScript dance module.
Growing Math – Growing Math pilot program offers teacher participants video games, lesson plans, activities, and videos for their online or in-person class. Teachers, tutors, and student teachers can sign up to gain access to these resources at no charge as the program is grant-funded.
Library of Congress – This national library is a vast repository of information for your students to explore and behold. Teach them to research and cite primary and secondary resources in virtually any subject. They have millions of sources to choose from! You can pull resources from the LOC and feature them in your own classes.
National Agricultural Library – The US Department of Agriculture has educational resources for kids, parents, and teachers to use. It has everything from agriculture history, to farm games, to pest management, to wild plant lessons.
National Museum of the American Indian – This website has educator tools and resources for teaching your students about Native Americans. A number of free virtual tours are also available with advance registration. You can also peruse their YouTube channel and playlists at SmithsonianNMAI.
PBS Kids – PBS Kids features online games for young kids and students from Pre-K to Grade 2. They have games for math, shapes, letters, spelling, and even feelings.
PBS Learning Media – PBS Learning Media curated standards-aligned online resources like lesson plans and videos for your K-12 students. They have games, animation, and media to help engage your students and make learning more fun. Check out this interactive number line tool for Grades 3-5 fractions.
Share My Lesson – Share my Lesson is a platform developed by teachers for teachers. Sign up for a free account here to gain access to free downloadable handouts, slides, PDFs, and PPT files for a wide variety of subjects and activities: STEAM, health, computer science, history, and more are available. These digital resources are for remote and in-person study.
Statistics in Schools – Released by Census.gov, these free resources include K-12 lesson plans, activities, parent toolkits, online tools, and more. Statistics-focused subjects include math, history, geography, sociology, warm-ups, fun facts and theme days.
Museums
Anchorage Museum – This museum features art and indigenous culture-based lesson plans and primary resources for K-12 students.
Heard Museum – This Phoenix-based museum features American Indian artifacts, history, and art from the Southwest. Free resources are available for teachers.
Virtual Field Trips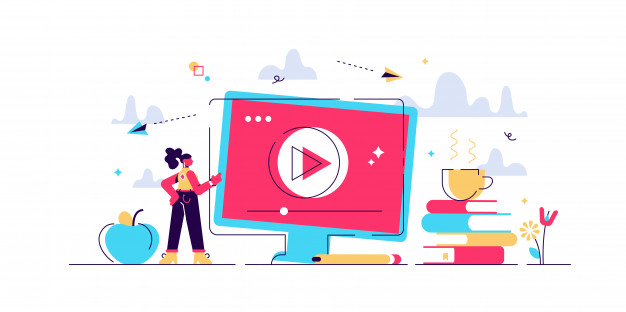 Virtual, live field trips are great for remote engagement. Teachers need to plan ahead least a couple weeks ahead (for scheduling and any lesson planning and downloads). Virtual tours may need a minimum number of students to participate.
Anchorage Museum – Want to virtually explore Alaska Native art alongside your K-12 students? Start here. All virtual field trips to the Anchorage Museum are free to educators, students, and chaperones. Programs are in Alaska Time.
Museum of Science – Virtual Life Science is on until June 21, 2021. Check it out for free with your Grade 3-5 students via Zoom. Programs are in Eastern Time.
National Museum of the American Indian – All virtual trips are free for students and their teachers. All-ages programs included, grouped as follows: K-3 and 4-12. Programs are in Eastern Time.