On the third day of the 7 Generation Games Christmas Countdown, 7 Generation Games gave to me…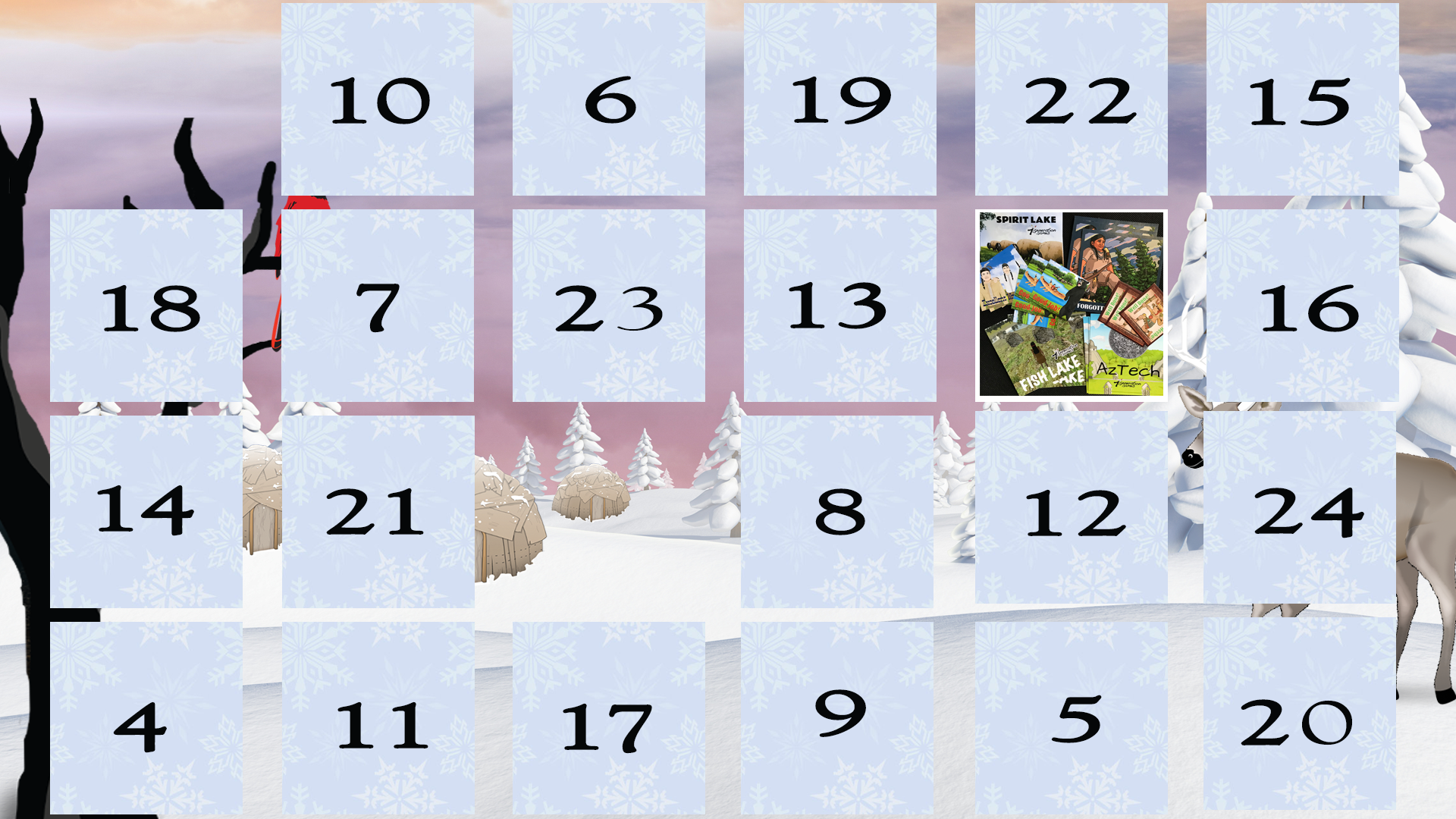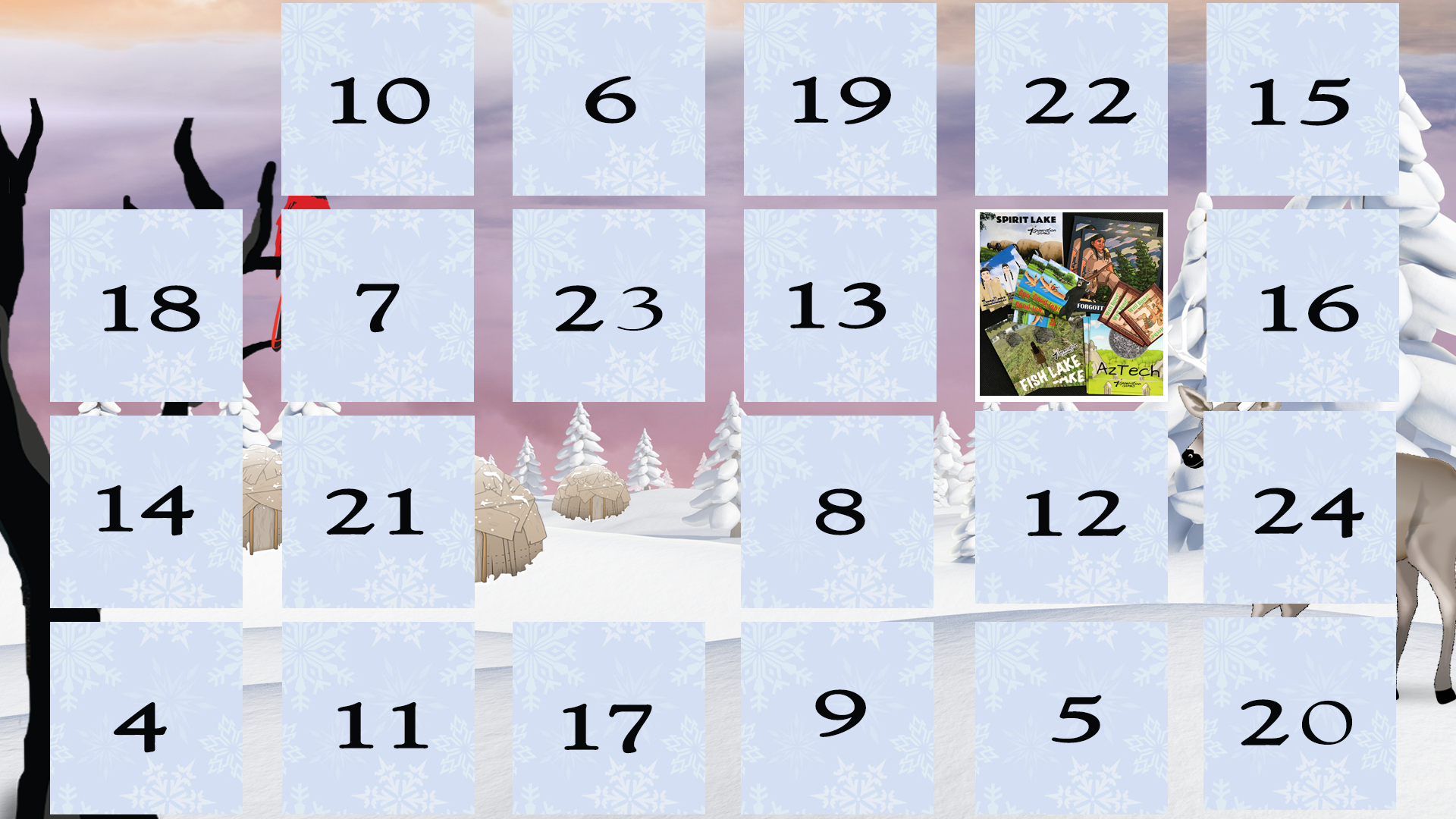 Free Stickers (with Digital Holiday Bundle Purchase)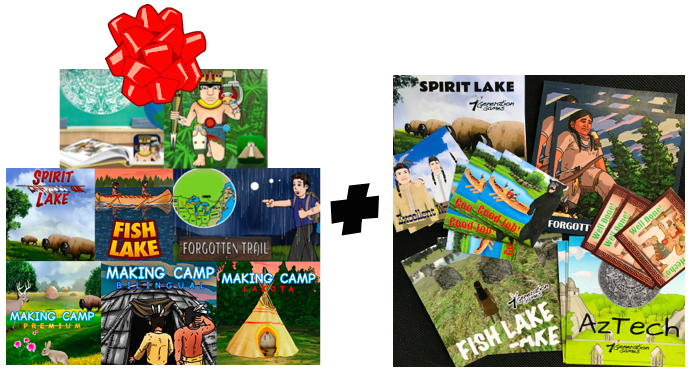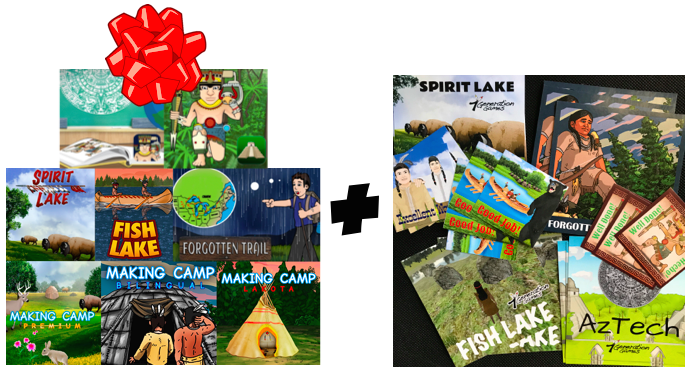 Today only – Dec. 3 – purchase a 7 Generation Games Digital Holiday bundle, and we'll send you a 7 Generation Games sticker pack for free! Pack includes big and small stickers, and because we're feeling especially festive, we'll also throw in some of our Strong Mind Studios llama stickers (which you can't even get in the U.S!).
To get your free stickers – and seriously, kids LOVE stickers – buy your bundle and forward the receipt email to holiday@7generationgames.com with the mailing address for where we should send the stickers. (It doesn't have to be your address – if you're giving the bundle as a gift or you just want to share some sticker cheer – and we'll get them sent right out.)
Wait, but what is the 7 Generation Games Digital Holiday Bundle, you ask? It's where you can get all eight of our computer games (our six premium games plus Making Camp Lakota and AzTech: The Story Begins) for just $24.95. 
Did you miss Day 2 of our countdown? That's okay, check out Day 2 of our Christmas Countdown here. Don't forget to check back here daily for more gifts from us to you, or follow us on Facebook, Twitter or Instagram to get in on the holiday cheer!