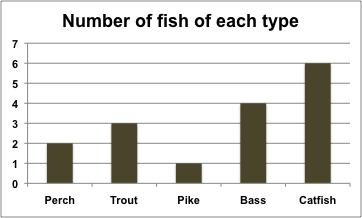 These are comments from actual educators.
I'm a vegan. I could never buy a game that has shooting deer in it. Couldn't you have the Indians make friends with the deer instead?

We could never use your game in our school because it involves shooting animals. We could never have that.
When I pointed out that the game was historically accurate, based on how Native Americans lived, one administrator remarked disapprovingly,
Our students come from a neighborhood with a lot of violence. This would just further traumatize some of them. We cannot encourage violence.
I'm familiar with Bandura's research on vicarious reinforcement where he used a film of a child hitting a Bozo doll and being praised, and found that children who witnessed this violence were more violent on the playground. I'm not sure that transfers to a game character shooting arrows when attacked by a wolf with rabies, hunting deer or catching fish.
There are two reasons that I have remained steadfast in keeping the hunting and fishing levels in our games, even if they cost us some sales.
1. As history teacher, Jose Gonzalez says, "History is more than names and dates. It's geography of the region, nature, how it connects to how the people lived." I completely agree with that. History is what happened and how people lived. It's not what we wish had happened or how we think they should have lived. Our games are based on those oral traditions he references. This is how Native Americans in the historical period in which our games are based actually lived. To me, that's the interesting part of history, not who was king from what year to when, but how people lived their daily lives.
2. Something I had never given a passing thought until doing research on a new grant proposal – placeism, defined by the dictionary as "discriminatory practices against a locality or geographic location". Defined by me as "thinking you're better than people who live in some other places".  Earlier this year, I was in a fifth-grade classroom in rural North Dakota, introducing our game to the children. I said,
It has deer hunting in it. How many of you have ever been deer hunting?
Most of the hands in the class shot up, well more than half of the boys and a lot of the girls. They wanted to talk about it, too, the way kids do when they think they have a good story to tell, about the time they shot their first deer, first went hunting, shot a big buck, with their dad, with their grandpa, with their older brother.
We have fishing in it, too. How many of you have been fishing?
This time, nearly every child in the class raised a hand.
If you live in a rural area where there are lots of lakes, fields and woods, going hunting or fishing is a lot more likely past time.
What happens to those fish and deer? They get eaten, of course.
What has really grated on me is when people who are invariably from urban areas, who have never been closer to a deer than having watched Bambi in a theater once, tell me that THEY would never kill an animal, THEY would never cause a fish to suffer.
Since I promised our Chief Marketing Officer that I would not swear on the company blog, I cannot say what I really think.
It is the arrogant sense of superiority that gets to me, the implication that THEIR views and their way of life are clearly so much BETTER, which is why they feel confident stating that we should change our games to fit THEM.
Um, just, no.