I've been back from Chile for a week, presented at one conference on Native American special education, in New Mexico, was home two days and then got on a flight to Grand Forks, North Dakota. On my flight from Los Angeles I opened an email saying our paper had been accepted for the National Indian Education conference in Connecticut in two weeks.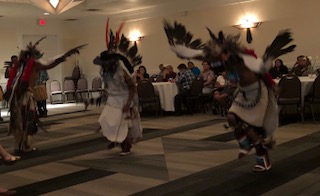 When I woke up in St. Michael, North Dakota the next day it was already afternoon in Santiago, so I tried to get as many emails and phone calls as possible done to organize the visits Daniel will be making to schools in Tome. I downloaded Making Camp Bilingual over the god awful slow in flight WiFi and tested it. I uploaded bugs I'd find in the iPhone  version of Aztech: The Story Begins which, hopefully, will be available for iPhone by early next week.
I also wrote a paper on biostatistics for a software conference early next year and finished that on the plane, too. Friday, I finished several pages on solving multi-step word problems, as well as edited a bunch of sound files for Siglo de Cambio, released in beta this week, in Spanish (woo hoo!).
That was just this week. There was a lot more, too. Meetings on marketing , development . Blog posts.  I recorded a podcast and answered a seemingly infinite stream of emails.
 I often ask myself why I bother
Seriously, I have an exhausting and stressful schedule across two continents.  I could do half the work I do and make twice as much money. Why keep making and marketing educational games when I could have a comfortable living just consulting on data analysis? My big push now is to get every game we have running on Android and adding the feature so students can play offline.
Some days, it's like pushing water uphill . As soon as we add a new version or feature to solve one problem with underfunded schools, another one pops up. These schools have slow internet so we make games that install on the device and just need to send a little data on the answers to the problems and how far they have gotten in the games. These schools only have Android tablets so we make an Android version. These other schools have Android but they don't have Internet access so we make an offline version. These schools only have Chromebooks so we make an online version. Why we can't just pick one system to support is a topic for another day.
Today's topic is why I bother. I could teach statistics online a few hours a week and make enough money to live  comfortably in Belize or rural Chile, and those are some nice places to live. I could do like other old people, get an RV and cruise around America.
In all of this, I realize the great privilege I have in being able to entertain that choice. A friend of mine told me her retirement plan was to work until she dropped dead or the country was overrun by zombies, adding,
 —- "I have zero retirement savings. Zombies are my only hope ."
Here's the reason I make the choices I do – you. I see how hard teachers work to teach students to read, to solve problems, to understand the implications of a text , to use a computer. Around the world, teachers are giving kids the tools that will enable them to make choices some day.
If you can't read well, don't understand fractions, decimals or percentages, your  future is going to be limited. As I said in Santiago earlier this month ,
While most software is made for schools like this: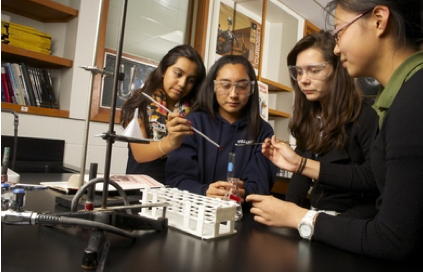 80% of the world's population is in schools like this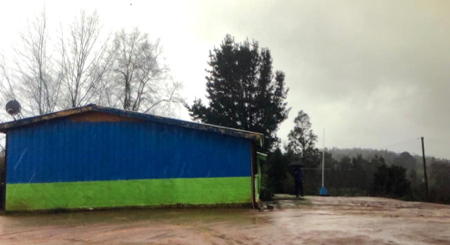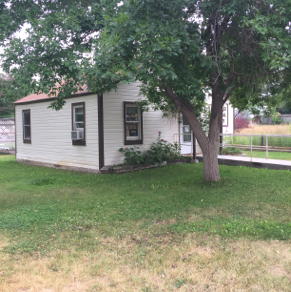 I know that I have the choices open to me that I do because many years ago, as a student, I was good at math and that led to scholarships and degrees and now here I am.
So that's my answer as to why I passed on all of the easier options and am running an educational software startup instead . 
I chose the path that will open up options for kids who right now have very few.