Indigenous People Make History
It has been a historical year for Native American voters and leaders in office. Six Native American candidates were elected to Congress in 2020–a record as only 23 Native Americans have served in Congress since the founding of the United States. Many Native professionals, like U.S. Representative Deb Haaland (Pueblo of Laguna) and Poet Laureate Joy Harjo (Muskogee Nation) have experience living in their own tribal communities. These women, like so many tribal members across the U.S., knew what it was like to be a world apart from the rest of the United States. Like many of their indigenous people, they were, in all likelihood, expected to become a statistic instead of a success.
Engagement Issues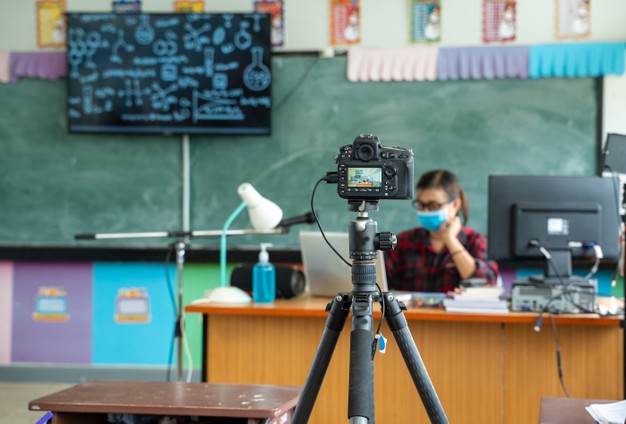 Historical Native American protests of the 1960s and 70s took the national spotlight to reveal cases of marginalization, disparities, poverty and police brutality. These protests surfaced again in 2016 with the DAPL protests, and again in 2020, when the novel coronavirus pandemic laid bare the disparities in tribal education, health care, and economics that had long been present.
Right now, at-risk indigenous students have already fallen behind alongside students across the US. The gap between high- and low-achieving students is predicted to grow. According to the New York Times, US high school dropout rates are predicted to increase, while younger students miss out on valuable foundational skills like phonics. As it stands, many students in the US are largely attempting to learn from home right now, all with widely varying levels of success, which is highly variable from one school district to another, with under-sourced schools facing the greatest losses in achievement.
This fall semester, teachers are now facing the mounting problem of student engagement in their online classes. Many, especially in indigenous communities, have voiced concern over how to engage their at-risk students long-term. The Department of Education released a brief in support for teacher engagement strategies, providing a list of solutions and weighing the benefits of synchronous and asynchronous learning. The brief also acknowledged that schools that provide social and emotional support is also crucial in keeping students engaged as there has been an uptick in mental health services requested by students.
It remains to be seen how long Covid-19 is here to stay. In the meantime, teachers, students, and their families have had to find ways to stay engaged in a precarious balancing act to avoid losses in achievement. And many students are already falling through the cracks. Some are in abusive situations in unstable homes. Some rely on K-12 free meal programs. Many indigenous students experiencing the digital divide have been detached from their studies–and their teachers and peers–since the start of the US pandemic.
It is time to step up to support indigenous students so that they may achieve success and self-actualization in any field they choose. And, as always, keep the student achievement expectations high. Why not shoot for President as there are Native American professionals in every field imaginable now: arts, astronomy, engineering, health care, humanities, health care, media–the list goes on.
Teacher Engagement Strategies
Using more than one communication channel to reach students.
Online discussion forums promote engagement.
Promote goal setting alongside formative feedback.
Engage with students by contacting their peers.
Stay in touch with families via e-mail, phone, postal mail, and social media.
Asynchronous classes allow for wellness checks, office hours, peer-to-peer engagement, and small-group instruction.
In-Class Engagement
Provide content students can relate to.
Care about their unique tribal culture, language, and history.
Create a safe learning space that is built on tribal history and culture. It's OK to ask for help from other teachers on this.
Stay abreast of tribal news, pop culture, and new developments.
Resources
6 Tips to Improve K-12 Student Engagement in a Remote Learning Environment
6 Exercises to Get to Know Your Students Better – and Increase their Engagement