Ten days, nine cities, three states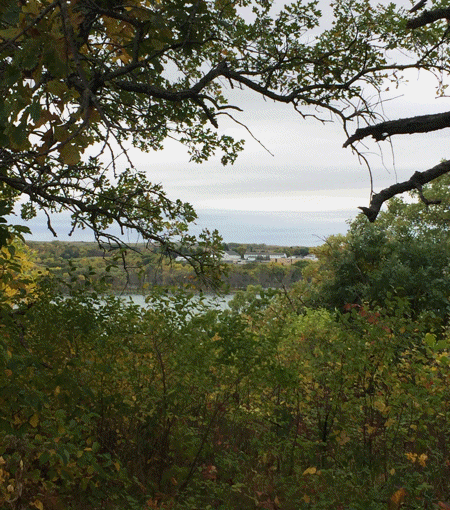 If you're one of the 2,000+ email messages in my inbox, sorry I haven't gotten back to you. If you're one of the 18 voicemail messages I got yesterday asking, 
"Where have you been?"
Well …
It's been a busy 10 days.
Los Angeles , California to North Dakota – Minot, Fort Totten, Jamestown, Cannonball, Bismarck, Linton

 

to Pierre, South Dakota (also, Fort Pierre in a different time zone and home to some fun bars)

Back to North Dakota Wahpeton, Fort Totten again, back to Minot and then home to Los Angeles.
You could say it was 10 cities in 10 days if you count changing planes in Minneapolis, which I don't, especially since I had 36 minutes between flights on my way to Minot. My college track coach would have been proud of the speed I made it through the terminal.
As president of a small company, I wear a number of hats – software developer, sales, technical support , data collection.
When people think of success of a start-up, they usually focus on product. People didn't buy it – or use it, if it's free – and many successful startups are, like twitter and Facebook – because it wasn't good enough.
I'm pretty sure that success often occurs the other way around. Products get traction and then get better because they have the time, feedback and money to improve.
Many companies don't succeed because people never hear about them. They never get initial users who give them the feedback they need and who spread the word about their products.
It's not enough to hear about something once – if you ever want to see Maria Burns Ortiz, our CEO , really lose it, tell her all we need to have our games in every school and home is to have a video go viral (you can hear her rant on our More Than Ordinary podcast here).
How many times have you seen something mentioned once on Facebook and immediately bought it?
How often have you meant to do something or buy something and just not gotten around to it?
You need to hear about products over and over. A live demo is a lot more likely to get your attention than a tweet. If you have a problem and someone steps in to help you fix it, you're a lot more likely to continue using that product.
If you wonder where I have been, that's where I've been – talking to people about our games, meeting with teachers, providing demonstrations. (I may have drank a little wine on occasion.)
Oh, also, you need to pay your bills while you are working on making this product. We just did a successful Kickstarter campaign (LOVE you backers!) and received funding from USDA but that is not enough to pay everyone in the company. So, I provide consulting services from my other company, The Julia Group. I work 100% on 7 Generation Games and 20% on The Julia Group. Yes, I know that is 120% but considering today is my first day home in 11 days and tomorrow will be my first day off in 14, tell me that isn't accurate.
It was great, though, except for the driving several hundred miles and getting up early part. We managed to resolve some issues around getting through firewalls (yay, Tom from Minot Job Corps!), I met some amazing people, visited with old friends , reviewed a really successful project on the Spirit Lake Dakota Nation, learned about some other great work on the Standing Rock Reservation, heard a really good drum group of 4th and 5th grade boys at Warwick.
I'm back and back to blogging. I'll tell you more about the people, places and programs in the next few days, though probably not tomorrow because I have to drive 2 hours to Riverside to watch my judo students compete in a tournament and then do 2 judo seminars afterwards, one for kids and one for teens and adults. And that's my one day off.
Entrepreneurship – not for the weak or faint of heart.